When it comes to designing an aircraft, the wings are arguably the most important feature. Wing design is a complex piece of engineering that requires careful design and attention to detail. One of the most advanced software applications used to design aerospace components is CATIA V5.
This article will explore the importance of aerospace wing design, offer eight tips for making high-quality aerospace wings in CATIA V5, and consider the potential advantages of outsourcing your CAD/CAM needs.
The Importance of Aerospace Wing Design
Aircraft wings are responsible for generating lift, minimizing drag, and providing stability during flight. As a result, their design involves a complex mix of aerodynamics, materials science, and structural engineering — in other words, a lot goes into the design.
Errors in wing design can lead to catastrophic failures or aircraft that can't leave the ground, to begin with. There is a lot of standardization in the aerospace industry surrounding wing design, but that doesn't make things any easier.
The full design needs to be precise and allow for reliable manufacturing. Without an engineering expert creating the design, your aircraft might never take to the skies.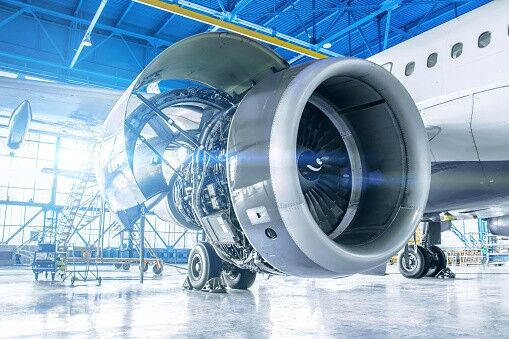 8 Tips to Make High-Quality Aerospace Wings in CATIA V5
If you're using CATIA V5 for your upcoming aerospace wing design, here are some tips to help you. These 8 tips were created by our in-house engineering experts, who have designed their fair share of wings over the decades.
Master the Basics
CATIA V5 is a sophisticated tool with countless functions. Understand the software's basic interface, commands, and tools before diving into complex wing designs. Familiarize yourself with Sketcher Workbench, Part Design, Generative Shape Design, and Assembly Design.
Don't be afraid to spend some time practicing with CATIA V5 in the beginning. This software can be daunting, and it becomes more functional the more you understand how to use it.
Understand Aerodynamics
A solid grounding in aerodynamics principles will guide your design process. Knowledge about airfoil shape, aspect ratio, wing loading, and other aspects of aerodynamics will inform your design choices.
Of course, the more you know about aerodynamics, the better your designs will be in CATIA.
Utilize Generative Shape Design Workbench
The Generative Shape Design Workbench is where you'll likely spend most of your time designing the wing's main structure. The tools here allow you to create, modify, and control complex shapes and surfaces — like those found on an airfoil.
Use the Assembly Workbench
When working on different parts of the wing (such as the flaps, ailerons, and main body), the Assembly Workbench will allow you to fit these parts together in a single file. This can aid in visualizing how each component interacts with the others.
This is also a good place to check the fit of your parts. Maybe you need to change some dimensions to ensure everything goes together smoothly with the right simulated tolerances.
Implement Generative Structural Analysis
It's critical to test your design under load conditions. With the Generative Structural Analysis, you can simulate various forces — such as lift, drag, and weight — acting on the wing to identify and rectify potential weaknesses.
Make Use of CATIA's Knowledge Advisor Workbench
This feature allows you to apply and manage design constraints. By using it effectively, you can automate some design processes and ensure that all necessary parameters are met.
Leverage the Drafting Workbench
After completing your 3D design, use the Drafting Workbench to create 2D drawings of your wing. These drawings are essential for the manufacturing process.
Continuous Learning and Improvement
CATIA V5 is a massive tool with countless functions. Continually learning about its advanced functions and staying updated with new versions will enhance your design efficiency and accuracy.
Maybe you want to enroll your engineers in some advanced learning courses or training sessions. Any time or money spent in training will pay for itself multiple times throughout your team's career.
Consider Outsourcing to Save Time and Money
Designing aerospace wings is a complex process that requires a significant investment of time and resources. Outsourcing your CAD/CAM needs to an experienced provider can be a cost-effective solution. This can offer several benefits:
Expertise and Experience
Professional CAD/CAM companies have a team of experts with substantial experience in aerospace design. The right team will be well-versed in best practices and can handle complex projects efficiently.
Access to Advanced Tools
Outsourcing ensures you have access to the latest CATIA V5 tools without the need for hefty investment in software and training. Often, these outsourced teams will have advanced software licenses that might not make sense for your team to splurge on. This unlocks a lot of added simulations in order to perfect your design.
Quality and Speed
With their deep understanding of CATIA V5, professional services can deliver high-quality work in less time. This can speed up your product development cycle and improve your market competitiveness.
Conclusion
Designing high-quality aerospace wings in CATIA V5 requires a deep understanding of the software, a solid grounding in aerodynamics, and a commitment to continuous learning and improvement. While it may seem daunting, following these eight tips can guide you through the process.
If you want to save a ton of time and money throughout the process, consider outsourcing to CAD/CAM Services. We are a team of expert-level engineers who can put together high-quality aerospace wing designs for you in CATIA V5. Skip the meticulous design and get a free quote today.
This article was last Updated on June 14, 2023