Probably no other CAD activity is as misunderstood as CAD conversion. Many people think it's just a matter of saving one type of CAD file as another type of CAD file. Occasionally, it is that simple. But more often than not, it involves a number of highly technical steps.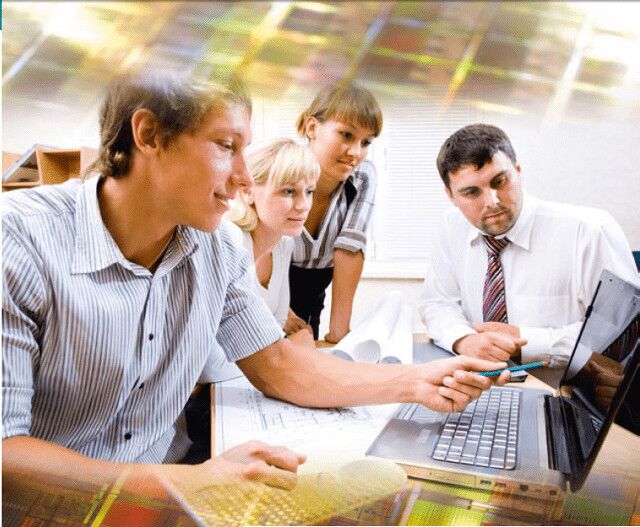 Our CAD Conversion Activities
CAD Conversion includes activities such as:
Scan-to-CAD, or the conversion of paper drawings to either 2D or 3D CAD
Raster to Vector conversion, the process of converting scanned (raster) files to 2D CAD (vector) files
CAD translation, or the process of converting one CAD file type to another CAD file type, for instance, converting an AutoCAD file to a Microstation file
2D to 3D CAD Conversion, which requires converting 2D vector files to 3D files with depth and dimension
BIM Conversion, which takes the conversion from 2D to 3D one step further by adding building information to the 3D drawing, enabling "cradle to grave" building management and maintenance.
Why Quality Control in CAD Conversion is Important
While each of these CAD Conversion activities requires different skill sets and skill levels, one thing that they all have in common is the need for QC or quality control.
Quality control is a process by which an organization or individual reviews the quality of all factors involved in the process or production under review. QC is practiced in many different scenarios and business operations, but for the purpose of this paper, we will be discussing QC specifically as it applies to the CAD Conversion process.
Quality control in CAD Conversion activities requires specified control, intelligent job management, defined processes, reliable performance, and integrity of data and records maintenance. Quality control in the personnel who perform CAD conversion requires competence, including software knowledge, process skills, experience in the type of conversion required, and proven qualifications such as personal integrity, motivation, and a desire to do a good job.
Specific controls need to be in place, including reviews of each converted file by a peer or superior who was not involved in the original conversion process, as well as customer review and feedback to ensure that the customer's standards are met.
The quality of the final converted files is at risk if any of these aspects is deficient in any way.
Quality control in CAD conversion emphasizes testing and maintaining processes that guarantee the accuracy of the conversion, whereas quality assurance seeks to ensure that each and every drawing, 3D model or BIM is an accurate CAD Perfect ® representation in order to avoid or at least minimize, issues which could lead to problems during construction of the building or manufacture of the product.
QC is especially important when a construction or manufacturing organization decides to outsource their CAD conversion to a CAD CAM Conversion Service provider. For this type of outsourced or contract work, particularly work awarded by government agencies, quality control issues are among the top reasons for not renewing a CAD Conversion contract. This may be one good reason to find out before you start how many current and renewed government contracts a CAD Conversion provider has before trusting your work to their outsourcing services.
It's not enough to just have the CAD conversion service provider's assurance of "the highest degree of quality and accuracy" or their assurance the "files are checked and rechecked." Any CAD conversion outsources company that is dedicated to providing consistently accurate work will have both processes and personnel in place to make sure that all CAD standards are followed and that all documents are converted accurately.
Conclusion
Whether simple raster to vector conversion or complex BIM conversions, it is vital that the CAD conversion company you choose has effective QC processes and experienced technicians and engineers in place. The terms "quality assurance" and "quality control" ensure the accuracy of the CAD files and models you get back, thus ensuring the quality of your product or construction project. CAD Perfect® files are one indicator of excellent QC practices.
Contact Us Today
Contact our team – we can help with our CAD services.
DOWNLOAD WHITEPAPER NOW CAD CONVERSION AND THE IMPORTANCE OF QC
This article was last Updated on February 10, 2022