Computer-aided design is commonly used across various industries, architects and engineers utilize the help of technology to create more accurate designs to be stored electronically. When outsourcing large or more complex designs, government contractors understand the importance of finding the right partnership for such unique requirements and compliance needs.
Secure ways to manage these documents can often be expensive or difficult to navigate when it is even available. Providing all users the same level of access to drawings can be risky and potentially lead to detrimental changes or unexpected data spills. You must find a system that offers a highly secure infrastructure at the core, helping your data to maintain strict compliance with your industry's regulations.
Make Security a Top Priority (Before It's Too Late)
You may have a system in place for managing your sensitive documents that simply get the job done, these weak platforms are relatively easy to access for highly sophisticated hackers. In the following post, we discuss how to manage your unique CAD Drawings with increased security to support the storage of all of your important documentation, on one platform. We will detail our best practices for Public Sector contractors in order to help propel your team to success while maintaining secure control of your valuable data. Learn how to provide the resource to help your users to promote smarter work while saving time and other valuable assets. With expertise within the government contracting space, CAD/CAM understands the imperative need for security, when it comes to protecting highly intricate and complex drawings for Government contractors.
At CAD/CAM, we offer 3D engineering services for these high-end designs, specializing in government partnerships. Our experts understand exactly what you need based on our experience and expertise within the Public Sector. We will get the job done right while saving you time, money and other valuable resources.
These CAD drawings are incredibly valuable and offer a near-perfect design to reality. Intricately designed to provide an accurate and secure starting place, final CAD drawings are often compilations of various smaller CAD images created throughout the process. Managing all of these hundreds of designs per project, all in one place can be difficult and time-consuming to organize. There are often various parts of drawings that are repetitive or reflective of one another, which can cause confusion for the users throughout the project lifecycle. Utilizing a smart platform for document control will allow your team to manage and maintain sensitive plans while prioritizing security without the use of additional resources.
Organize and Collaborate, Without Risking Security
Finding the right document management system can transform the way your team interacts with these incredibly valuable CAD drawings. It is important to leverage collaboration within secure platforms, which previously seemed impossible. When working alongside sub-contractors, your teams must maintain security and accuracy within remote user collaboration. Not only is it important to leverage company security standards, but your platform's framework must meet many industries regulated compliance needs. Finding a compliant, secure platform can be difficult, oftentimes security comes at the cost of increased collaboration.
Prioritize Team Members with User-Centric Platforms
Document Management platforms also help to support collaboration amongst remote users, without risking the security of your sensitive information. Offering a user hierarchy, admins can explicitly set user preferences providing the necessary visibility of data in accordance with the user's role in an organization. This also allows sub-contracts to access the same space as official employees while protecting against the unnecessary leakage of sensitive data. This allows each unique user to only access relevant information, which also prevents the spread of accidental or unintentional errors throughout a project.
Regarding the importance of security in the public sector, it is imperative to prioritize the secure management of such valuable assets, like CAD drawings, within public sector contracting. These intricate and unique drawings are very important to the project life cycle and often serve as a starting point for the most complex design processes. Finding the right partnerships to help create and support these drawings is only the first step, you now have to understand how to manage them to the most benefit. These drawings are incredibly valuable, make you sure get all their worth through smarter and more secure document management.
Find the Right Partner, inside the Public Sector
CAD/CAM offers the start of the art, high-end designs on industry-leading platforms in order to provide you with the highest quality of work possible. We create intricate and sophisticated designs to help provide your team with the framework to lead projects to success, why stop there? Utilizing smart document management systems will help your teams to gain the most benefit out of these complexly detailed drawings. With various offerings on the market offering various capabilities are different price points, it can be difficult to navigate which platform is the best fit for your needs. Based on our experience, there are various styles of Electronic Document Management Software also known as EDMS tailored to different industries and requirements. Large, enterprise systems are available to maintain surface level compliance with superficial user functionality. There are also smaller, more niche offerings within the market that allow specific capabilities and functionalities for unique user interactions.
When looking for a highly compliant framework geared toward Public Sector Contractors, Oxalis Estimation App has what you need. The app allows sub-contractors controlled access to communicate and work alongside your verified, internal users, while only offering visibility to relevant information. You can leverage secure collaboration, helping to utilize CAD drawings to their fullest potential without risking accidental or unintended detrimental change.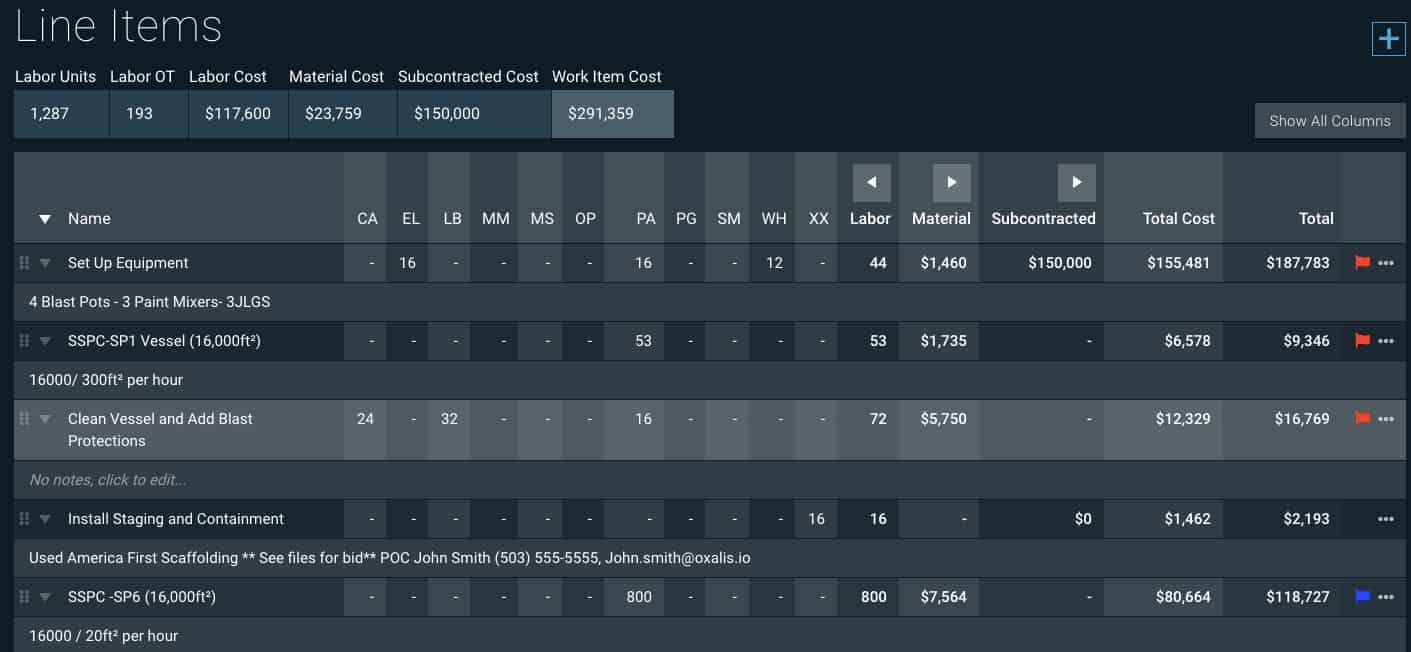 Get the most out of your CAD Designs, using Smarter Platforms
At CAD/CAM, we work to create intricate designs that revolutionize and streamline various other processes for our clients. Learn more about our CAD services for the public sector, including government services. We are also one of the few companies certified by the US Department of Defense for CAD conversion work.
This article was last Updated on February 21, 2023