The elemental justification to outsource engineering drafting services and our CATIA design services, concerning Advanced Surface Design, is to look for quality of deliverables at cost-effective prices. When such services are outsourced to any other country or outside the firm, it becomes a prime responsibility of the outsourced engineering drafting services firms to capitalize on the opportunity in providing cost-beneficial solutions with steadfast levels of quality.
In the first phase, it is important to mention, that outsourced firms have design engineers who are rich in CAD / CAM-related experience and as part of the second phase be dedicated to using specific software such as CATIA or any other that meets the desired requirements. Outsourced firms not only ensure dimensional precision and accurate geometry about CAD / CAM 2D or 3D format or modeling of the object. This leads to the delivery of drawings and models as per the required specification of the principal and corresponds to the quality standards without any flaws in CATIA Advanced Surface Design.
Looking from another tangent, the outsourcing fee is pegged to man-hours or man-months committed to the assignment. This offers the
Under the ambit of CAD / CAM engineering drafting services, CATIA is capable and able to develop Advanced Surface Design, particularly the outer shelf of automobiles, aircraft, and other complex mechanical structures. With the help of CATIA Advanced Surface Design, one can also rehash solid and surface dynamics, which also includes stylish curve designs on an automobile.
With CATIA and its Advanced Surface Design feature is a state-of-the-art design tool for creating surfaces. This tool of CAD / CAM improves the efficiency of the design and rapidly process surface redesigning. At the same time, reduces the cost of development and time. CATIA creates easier Advanced Surface Design and thus making it simpler to create sophisticated shapes and designs. Furthermore, with CATIA Advanced Surface Design competency, the mechanical engineer will have the ability to optimize the CAD / CAM ability to create natural shapes, which are also friendly to aerodynamics.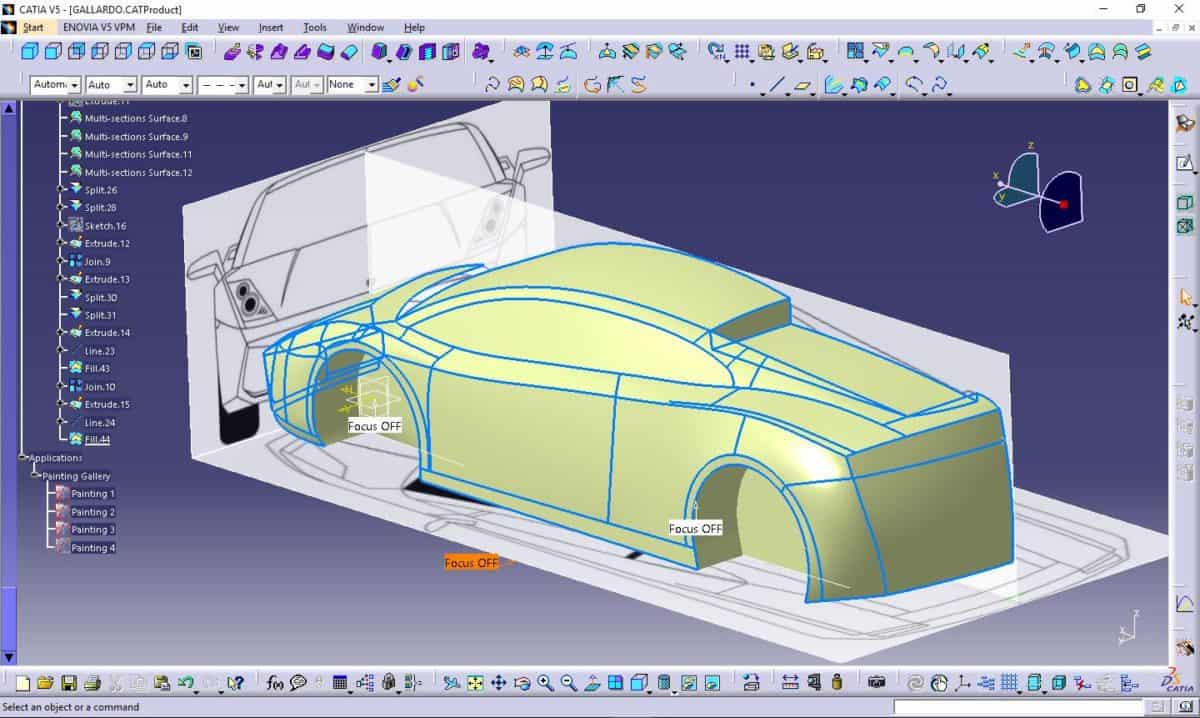 Once the engine design or the internal components are complete the CAD / CAM engineering drafting services will then employ the use of CATIA Advanced Surface Design to scale out and design the exterior fabricated material, which can be conceptual and efficient if it is processed through the appropriate aerodynamic design. However, working in CATIA Advanced Surface Design may be a difficult proposition for the mechanical engineers working in professional CAD / CAM engineering drafting services due to lack of human resource. There are many countries, such as India, China, etc, where CAD / CAM engineering drafting services are available at affordable prices. They are equipped with professional mechanical engineering services, which are proficient with CATIA Advanced Surface Design application and are able to provide quality services, but renowned names like Audi, Mercedes, etc have in-house design engineers and work closely with the product team.
This article was last Updated on September 21, 2020