Global Markets…Global Unrest… Overseas Manufacturing…What should U.S. manufacturers do to survive in this competitive world?
First, and foremost a manufacturer must deliver services and products in a short time and at a fair price. This means shortening the design to manufacture cycle. Shortening the cycle requires adequate workflow control and lean processes. To accomplish this, a company must have a control over its information and its assets.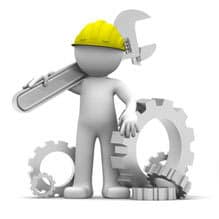 Keeping ahead of the competitors and saving time, are key when a manufacturing company has a database of drawings, as well as a vast quantity of documents. The company should be able to effectively manage their Knowledge Assets. When modifying, managing or distributing priceless engineering drawings, corporate heads will often utilize a process called CAD Conversion to convert their paper drawings to their 3D AutoCAD systems.
AutoCAD is commonly used to digitally revise existing paper drawings. By scanning all paper files and using the scanned raster files, paper archive designs can be converted to STL, DGN, DWG, DXF, or PDF.
You can customize the scanning process to suit specific drawing requirements and solve integration matters between paper and 3D CAD conversion.
CAD Conversions or digital drawings take less time to revise and distribute when compared to paper drawings. Document management can easily be implemented once design data is digitally stored to improve. 3D designs can be easily modified, retrofitted and improved, then fed into CNC machines for manufacturing, improving process efficiency and revision tracking.
The odds of survival are increased when engineering companies offer quality products that arrive at the markets faster than the competition. Paper to 3D CAD adds value to manufacturing drawings and enhances a firm's greatest asset known as "information". CAD conversion also helps companies manage other components of operations including:
bidding
workflow management
commissioning
material take-offs and more
Other Advantages of 3D CAD Applications
Faster time to market
Fewer deteriorated or lost documents
The easy flow of information
Speedier time to reach the market
The smooth flow of information in various formats
Easy Compliance with ISO 9000 or OSHA standards
Integration of design, retrofit, and manufacturing
Improved coordination among project members
Improved project efficiency and productivity
Easy reporting and monitoring to stakeholders
In summary, manufacturers often have multitudes of design paper drawings that must be saved for reference and for further design. A manufacturing company is challenged by the need to organize and manage these drawings, improve time to market and implement lean processes. 3D CAD conversion for all existing paper drawings is a first step toward the ability to compete well on a global scale.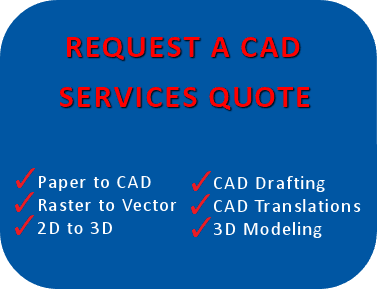 This article was last Updated on February 10, 2022