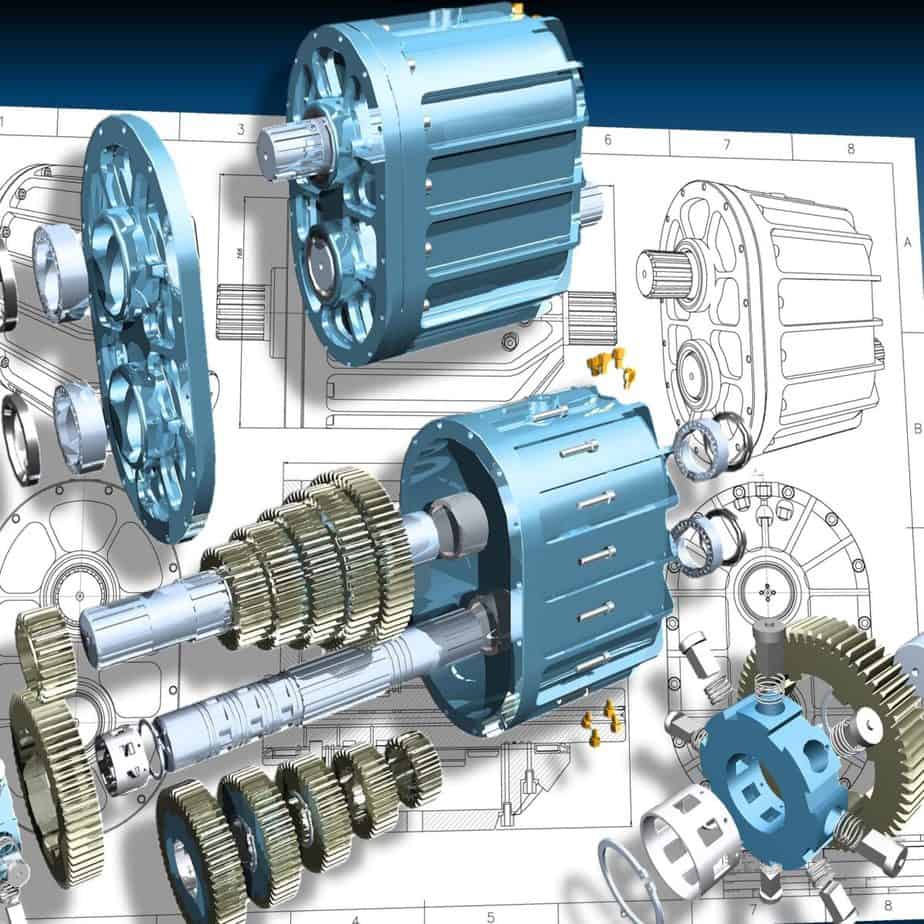 What is Unigraphics?
Unigraphics (UG NX) is one of the world's most advanced and integrated CAD products developing the program. NX offers a huge value for engineering companies of all sizes. It simplifies the design of complex products and speeds up its product launch.
NX design & modeling software integrates principles based on knowledge, industrial design, geometry, modeling, advanced analysis, graphical simulation, and simultaneous design capabilities. The software has effective hybrid modeling capabilities by integrating feature models based on constraints and clear geometric modeling. In addition to modeling and standard geometry components, it allows the user to design complex free-form shapes, such as aerodynamic surfaces and variations. It also combines solid and surface-building techniques into a single powerful tool.
What are the Benefits of Unigraphics?
Unigraphics is easy to use compared to other software only after you know the basic software operation.
It reduces NC programming and machining time.
Improves finishing, accuracy, and quality of the surface.
It reduces production time and errors.
It increases the success rate of a new machine implementation.
It maximizes the use of manufacturing resources.
This software saves time and gives you the right dimension to analyze and simulate the problems. A complex structure can be easily evaluated using this software. That is why it provides a true picture of all the products that are designed before it is actually done.
Laws and Law Curve are two ways you can control model parameters in NX CAD. Learn how to use the Law Curve function, and you can control the area of a swept surface using these various methods.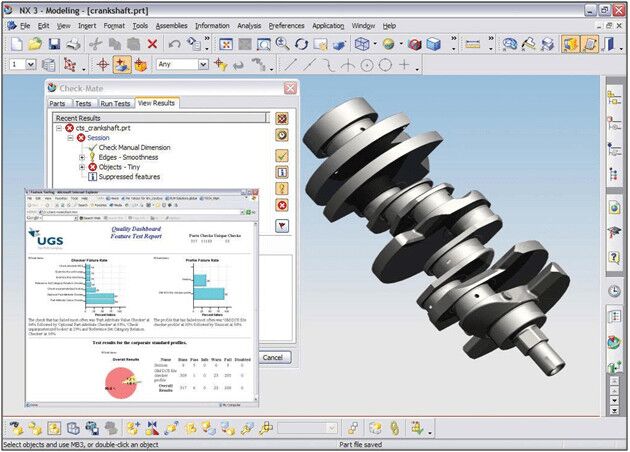 We all know how to zoom, pan, and rotate around models. However, what if you want to view a model from inside the model. You can use this method to show a correct perspective view from inside a vehicle, a building, or a ship.

This technique uses two NX functions – creating a camera and setting the center of rotation. Remember that the camera location and perspective are stored with the camera definition, but not the Rotate Point.

Journal files are important; learn how to get started with Journal files, by taking small steps:
Record a simple journal
Edit that journal to increase its capability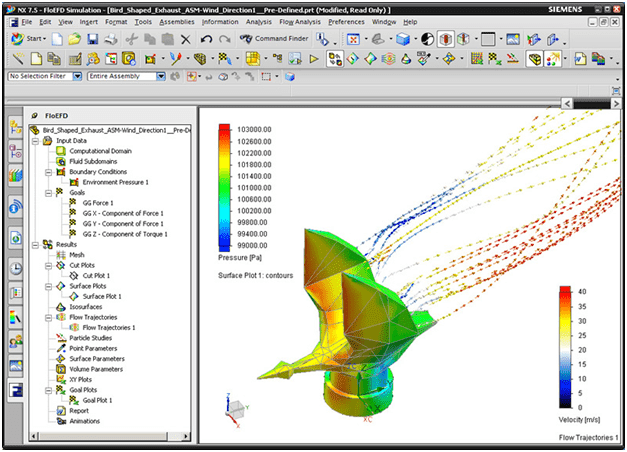 Use provided example journals to cut and paste even more capabilities
Journals have been around for a long while.
Create a high-quality single surface from a boundary of curves or edges with the new Fill Surface command in NX. This command can be extremely helpful when importing data from STEP or IGES and the boundaries are not completely closed.
You can use Rib Command in NX to add a thin-wall rib or rib network to a solid body by extruding an intersecting planar section. Ribs are created based on a planar section of curves. The section can be any combination of curves.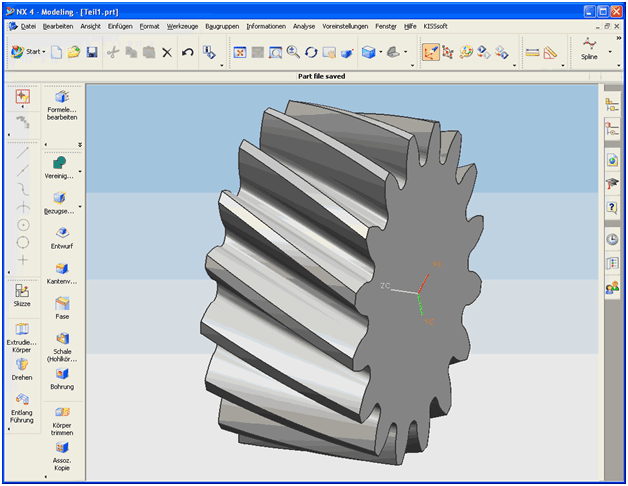 A single open curve with no other curves' endpoint connected
A single closed curve or spline
Connected curves may be open or closed
Y-junctions
Contact Us for a Quote
We provide outsourced Unigraphics (UG NX) services. Learn more about how we can help.
This article was last Updated on August 24, 2023