Tinker Air Force Base Cad Project Modernized Their Engineering Data Repository
Speeds CAD Drawing Delivery Time in Urgent Situations
When the Engineering Data Branch at Tinker Air Force Base, Oklahoma, needed to improve delivery times for urgently needed CAD drawings required for essential maintenance of weapon systems, they turned to a digital data repository. One of the challenges in setting up the digital data repository was digitizing and integrating the legacy Mylar-based drawings into the automated work environment.
However, because the potential for loss due to damage, destruction, and fading of the existing Mylar legacy data was great, this official Department of Defense repository for weapon systems engineering data/drawings had to take action to preserve the legacy data.
First, the Engineering Data Branch considered doing the project in-house and they researched various types of scanning equipment and equipment scenarios. However, because the equipment that was capable of providing the required digitizing accuracy would be expensive to purchase and costly to maintain, it was determined that this was not a viable option.
Therefore they decided to research outsourcing their CAD Conversion project. It was determined that contracting with a drawing conversion service provided the least risk and most benefit. During the Engineering Data Branch's original market research, they discovered that CAD / CAM Services Inc. was one firm that was capable of undertaking a CAD project to convert undimensioned engineering drawings to digital format with very precise accuracy. However, the requirement was provided to the Tinker Air Force Base Contracting Office, and their processes included solicitation from many vendors. After evaluating vendor responses, Tinker Air Force Base selected CAD / CAM Services based on their technical proposal and cost providing the best value to the government.
Why CAD / CAM Services Won this CAD Project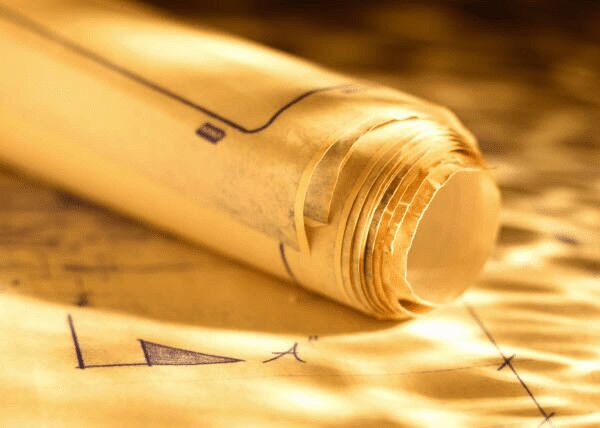 The Tinker Air Force CAD project required a tolerance of +/-.005" accuracy over any five- or ten-inch area for the digital scanned files. The drawings are on Mylar, which is a plastic sheeting material that may be affected over the years by changes in temperature. This means that the older drawings may have stretched or otherwise changed in size, affecting the accuracy of the drawing itself.
Frank Maschino, Engineering Data Manager, at Tinker Air Force Base says, "The accuracy of the final digital file is of paramount importance to us. These digital files are stored in Tinker Air Force Base's electronic repository as a permanent archive for all of our drawings. If we need to refer to these digital drawings or print out a new paper drawing, it is essential that the measurements be as accurate as, if not better than the original Mylar drawing when it was new."
CAD / CAM Services has a proprietary method that electronically compensates for error within each five- or ten-inches to restore original drawing accuracy. This is a Boeing and Lockheed certifiable tolerance for aircraft drawings.
In today's military and business environment, success depends upon the accuracy and accessibility of information and the speed in which the information can be disseminated. CAD / CAM Services is proud to have helped Tinker Air Force Base with our unique conversion process, which is not only more accurate but also one-half of the cost of other methods.
Let us help you with your backfile conversion CAD project.
This article was last Updated on February 10, 2022