In the world of engineering, everything breaks down to efficiency and optimization. You apply it to your production facility, designs, or parts on a daily basis. To further optimize your process, you should consider using the right CAD program. This is why so many people choose SolidWorks.
In this guide, our CAD experts will explain how SolidWorks can elevate your CAD projects. We'll include real examples from our previous clients.
Why Do Engineering Departments Use SolidWorks?
Since our team at CAD/CAM Services uses a number of different CAD programs, we always ask our clients which program they prefer for us to design in. This allows for turn-key projects, so you can use the parts that we design.
An overwhelming amount of our clients use SolidWorks, and there are plenty of good reasons. Here are some reasons why engineering departments depend on SolidWorks to elevate their CAD projects.
Expedite Any Design to a Prototype
If you compare SolidWorks to any other CAD program, you'll quickly realize how much faster it is. A well-trained SolidWorks designer can put together a full assembly much faster with the built-in tools and better user interface of SolidWorks.
In addition, there are a ton of automatic dimensioning features that can create a full, dimensionally accurate, complete 2D drawing package in minutes. This further expedites the full design phase, allowing you to start prototyping even faster.
If you plan on 3D printing your part, you can do that immediately from a 3D model in SolidWorks. The program has a single button you can click that lets you start 3D printing in an instant.
Create Dynamic Assemblies
With parametric modeling, you can put together assemblies that automatically change into different configurations. This is perfect for people who have a single product line with multiple sizes or orientations — like anyone who sells pipe fittings.
With a single drawing, you can create dozens of different pipe models in a fraction of the time, since the initial template was set up as a dynamic file. This can save you a ton of time and money on every product line.
Go Through Simulations and NDT
One of the best parts about SolidWorks is the built-in suite of simulations and tests that you can run. For instance, you can see how your designed part will react if a certain force is applied a certain way. The results are incredibly accurate, and they are completely non-destructive, since the full simulation is done on your screen.
These simulations will help you optimize your design to use the least amount of material and have the most strength possible.
Many of our engineers will run an FEA on a part to make sure it will hold up under the load conditions before we consider the part "completed". If you skip this step, you might get a part that fails and breaks after one use.
Show Stakeholders Your Vision
SolidWorks has a great way to make realistic renders of your parts and put them in different environments before taking high-quality pictures. You could place your new piece of equipment into a simulated warehouse and make a realistic picture of it.
Why is this so great? It gives you the ability to show stakeholders, clients, and potential investors your vision. For construction or equipment projects, this is a big selling point — you can show your building or machine without building anything.
An engineer might use renders in presentations to show non-engineering managers or decision-makers how the new part will look, act, and perform. SolidWorks makes the whole process easy, and the final simulated pictures or videos can look realistic.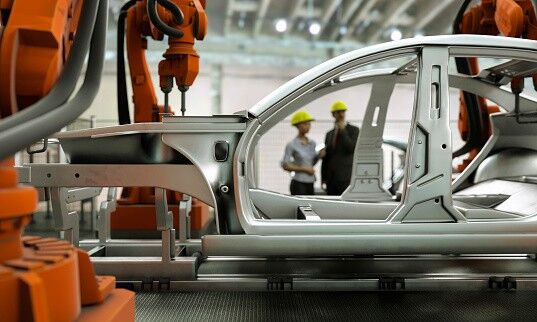 Ensure Every Part Fits Perfectly
If you're making a new part to fit into an existing process or assembly, you should definitely use a program like SolidWorks. SolidWorks allows you to create full-scale assemblies and change how the parts go together. You can also use a tolerance analysis tool to see how manufacturing tolerances will affect the fit of your parts.
We suggest starting with a 3D modeled assembly before you start making anything. You'll quickly spot interferences and overlap between your parts, so you can go back to the drawing board before manufacturing starts.
There's no predicting how much money and time this simple check can save you. For any engineering department, there are benefits to checking fitments before placing orders with a machine shop.
Conclusion
Using SolidWorks is a great way to speed up your projects, run simulations, and create iterative designs in no time. It can expedite your prototyping, design, and production phases unlike other CAD options on the market.
If you want high-quality SolidWorks files today, choose CAD/CAM Services. We are a full-service engineering company that offers CAD Perfect drawings, designs, and products. Allow our experts to do the design work for you so you can focus on growing your business. Get a free quote today.
This article was last Updated on June 14, 2023