Creating a new piston from scratch can take weeks of your time. There are so many details and decisions that go into every piston, even though the models seem so small and simple.
In this guide, our manufacturing experts will talk about piston design in CATIA V5. We'll cover why it's so difficult, some considerations to make, and a quick way to save time and money during the process.
Piston Design Isn't Easy
Pistons are used all over the place — from automobiles to gas compressors, you're going to find pistons that do a majority of the work. Even so, it's not easy to design a piston. There are so many different considerations to make, and a well-done design usually requires years of experience beforehand.
You'll have to consider aspects like thermal expansion, dynamic loading, cyclic failure, compression ratios, clearances, reliability, and material choice. This is a long list, and that's just the start.
It's impossible to put together a piston in a few hours that will work perfectly in the end. This is why it's best to trust an expert when it comes to designing a piston.
Any issues with the piston's design can lead to failure, a waste of time, and a huge loss of money.
CATIA V5 Can Help
Most piston designers today will use some form of 3D CAD to model, simulate, and test the fit of their pistons. This is a great idea. Using the right CAD program will make the whole process easier.
For many, CATIA V5 is the right choice. In fact, CATIA is the go-to program for a lot of automotive and aerospace companies, since the program is so good at designing complex parts like pistons.
CATIA is really good at surface modeling, which allows for more complicated designs and intricate parts.
But, CATIA also has a massive learning curve. Unlike other CAD programs that are intuitive, CATIA requires specific clicks before you can even create a line. Once you learn the program, you can unlock the most complicated piston designs, but there's the uphill battle of learning in the first place.
This could mean that you have to delay your timeline while your designers try learning CATIA. Can you afford that added downtime? Plus, are your engineers expected to struggle through CATIA to learn on their own?
This is why so many people turn to outsourced engineering companies. A company like CAD/CAM Services can handle your piston design so you don't have to waste time training your staff.
Remember to Design for Manufacturing
Whenever you create a 3D model on CATIA, think about the manufacturers who will create it. It's easy enough to make a part that looks like it works on your computer screen, but it's a completely different challenge to design a part that can also be manufactured. Things like tolerances, machining capabilities, and finishing steps can make or break the feasibility of your design.
Like learning CATIA, learning how to design for manufacturing can take a long time. Something as seemingly subtle as changing the shaft size of your piston could easily double the cost of manufacturing the part.
The same is true when it comes to clearances between the piston and cylinder that you may or may not be designing as well. If you don't do a careful tolerance analysis of the stack, you can run into reliability issues once you implement your design. Even worse, your engine might not run at all.
When you outsource your piston design, you can leverage manufacturing experts from the beginning. Our team at CAD/CAM Services has over 100 engineers and draftsmen with manufacturing experience who can make a CAD Perfect package of manufacturing drawings.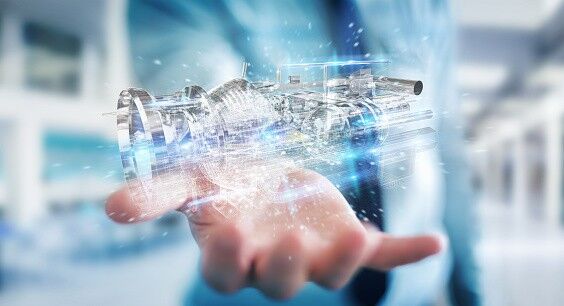 Trust the CATIA V5 Experts at CAD/CAM Services
Outsourcing your piston design in CATIA V5 is a quick way to save you time and money. It also takes all the headaches away from your team of engineers. They don't need to learn how to use CATIA, figure out how to design for manufacturing, or struggle with surface modeling for a piston design.
All you have to do is put together a work order with CAD/CAM Services, and we'll take it from there. Our team will work exclusively on CATIA to ensure every file we send integrates into your workflow perfectly. Our main objective is to simplify, streamline, and perfectly execute your projects.
You'll receive high-quality 3D CAD files and manufacturing drawings in no time.
Conclusion
As you just learned, creating a piston design in CATIA V5 is easier said than done. A lot of companies struggle with this task, and it can lead to blown budgets and stretched timelines. Can you afford to waste time and money on your design? If you can't, then you need CAD/CAM Services. We are a full-service outsourced engineering company with the expertise you need. Get a free quote today.
This article was last Updated on June 14, 2023