A simple SolidWorks model can help you introduce a new product, optimize your catalog, share ideas, and boost your marketing campaign. This is why so many people create simple SolidWorks models every day for companies across the world.
In this guide, we'll teach you how to make simple SolidWorks models. We'll include plenty of examples and explain the best way to get your simple models created.
Types of Simple SolidWorks Models
When it comes to simple SolidWorks models, there are a few different types. Let's review the more popular options.
2D Models
2D models are typically the most basic and simplest options. These models are drawn on a single plane, so everything is only in 2 dimensions.
If you're looking at a top-down view of something and then draw it, then that's a 2D model — like a building layout. It can also refer to electrical diagrams or P&IDs, since neither of these options should be done in 3D. 2D models are quick to make, and they're typically easier.
Simple 3D Models
If you add height or depth to a 2D model, you're left with a 3D model. In this case, your screen will show a part that looks similar to the part in real life. If you're making a 3D model of a Lego brick, then you would see the bumps on the top, the recess at the bottom, and the body of the brick. A 3D model can be rotated around and added into assemblies to check the fit and function.
Another great use for 3D models? You can quickly make 2D drawings out of the model. Using a 3D model in CAD allows you to generate a front, top, and side view instantly. This makes it much easier to put together accurate drawings that a machine shop can use.
Making a simple 3D model is more difficult than making a 2D model. You'll be introduced to dozens of new tools that are only used in 3D CAD.
Realistic Rendering
You can also use SolidWorks to create realistic renderings. You might have stayed in a hotel that was remodeling, and there were pictures of what the new space will look like. This was done through a realistic rendering. You can use these renderings as marketing material, as a way to get stakeholder buy-in, or as a way to show the importance of your new product.
Regardless of the reason why you need a rendering, SolidWorks is a great place to make it. There are a number of ways to add perfect lighting, make the material look right, and even add a professional background to the image.
Since it's done in SolidWorks, the part will be in a 1:1 scale, so you can show how large the part is in relation to something else. Once the 3D model is done, the renderings can be generated.
How to Make Simple SolidWorks Models
If you're looking for a simple SolidWorks model, you have a few things to consider. In this section, we'll review how to make a simple SolidWorks model if you don't have any previous experience.
Start With a SolidWorks License
Before getting too far, we should mention that you need a license to use SolidWorks. It's not like a driver's license — CAD programs require you to buy access to use the program, which they call a "license". If you want to use SolidWorks, you need to buy access for one user.
The access is typically sold in an annual package, so you would pay every year to use SolidWorks. If you want to have an engineering team with multiple people, then you would need multiple seats on the license (which quickly adds up).
Go Through Training
Creating a new SolidWorks model from scratch takes a lot of expertise. You'll need to use a number of commands that only work in certain scenarios. For instance, you can't extrude a part until you have a closed 2D sketch.
If you just want to make a quick 2D sketch, then you would open SolidWorks, click File then New, and make a New Part. From there, click the Sketch button, and use the Line command to create your part. Beyond simple 2D sketches, things get a lot more nuanced and difficult to explain.
In reality, the best way to learn how to use SolidWorks is to go through some training. There are plenty of YouTube videos online that will help you through the process. If you want to pay for more detailed training, then you can find some online courses as well.
In SolidWorks, there's a "Training" section that does a good job of getting you started. Start there and use YouTube to aid you through the process. The downside? This process is frustrating and can take a long time. If you need the simple SolidWorks model next week, it's probably not going to happen.
Hire an Engineer
This leads us to another option: hiring a full-time SolidWorks engineer. We should mention that this option usually isn't the best.
Any time you have to hire a full-time engineer, you have to spend a lot of time and money. You'll need to interview candidates, find the money for their salary, deal with HR and IT issues, and deal with licensing problems from SolidWorks.
Then when your work slows down, you have to decide what to do with your engineer. You'll be paying them to do nothing.
An engineer has already gone through SolidWorks training and should have a lot of projects under their belt. At least you won't have to spend time training them, but there are plenty of other time sinks associated with hiring an engineer.
If you still need that SolidWorks part next week, you'll have to expedite the hiring process and jump through a lot of hoops on short notice. It's likely not going to be done in time.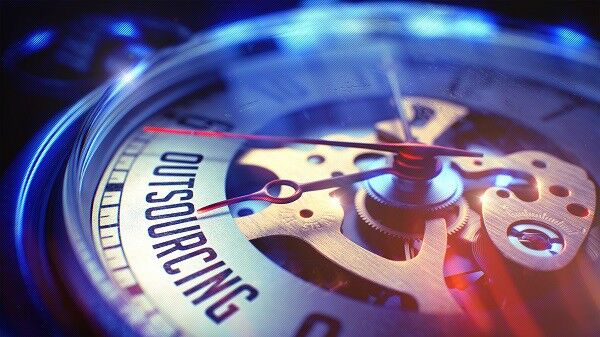 Outsource the Work
In our opinion, the best option is to outsource the SolidWorks project. An outsourced engineering company is a third-party business that handles 2D, 3D, and rendering projects. You would pay them a certain amount of money, and they would deliver professional-grade SolidWorks files.
The beauty of outsourcing is that you never have to waste time or money. You only pay for the work that they do, and they can start on projects very quickly. While they're working, you can focus on growing your business and handling operational problems.
At CAD/CAM Services, we can get parts delivered within 24 hours. If you need a SolidWorks part delivered by next week, we can send it to you with plenty of time to spare.
An outsourced team will flex as your project load gets bigger or smaller. The team manager will decide how many engineers to assign to your project to keep up with your workload. This results in an optimized workforce for every project.
Conclusion
The best way to make simple SolidWorks models is with an outsourced engineering team. They can handle your SolidWorks projects and make sure you never overpay or wait too long for results.
For the best results, you can trust CAD/CAM Services. We can handle your 2D, 3D, or realistic renderings. Our team of over 100 engineers can deliver simple or complicated SolidWorks models directly to your inbox. Get a free quote today to learn more.
This article was last Updated on September 6, 2023