Can You Really Outsource BIM?
"One of the advantages of outsourcing is that you don't need the technical expertise in-house. One of the disadvantages of outsourcing is that the technical expertise is out of your hands. "
I over-heard this conversation the other day in a local restaurant where two business people were having lunch. Obviously, the topic of conversation was outsourcing. I don't know what business they were in, but it occurred to me as I sipped my coffee and eavesdropped that no matter what your business, outsourcing is a two-edged sword, offering both tremendous benefits and potential perils. In the world of BIM, this two-edged sword seems even sharper.
For instance, while I was researching this topic, a Google search turned up a BIM lawsuit that was filed in 2011…there was a major university that had a new building designed and constructed using a BIM model. The architect and the mechanical-electrical-plumbing (MEP) engineer were responsible for fitting the MEP system into the ceiling plenum, based on the design team's model. While everything fit in the BIM model, during construction, it became obvious that it wasn't going to fit in real life. So, what went wrong?
Well, as Paul Newman said in the 1967 movie "Cool Hand Luke, "What we have here is a failure to communicate."
Very simply, the design team neglected to tell the contractor that the extremely tight fit, which was easily coordinated in the BIM, depended on a very specific installation sequence. This "failure to communicate" resulted in a lawsuit – actually a number of lawsuits: the contractor sued the owner, the owner sued the architect, and the insurance company brought in the MEP engineer. It turned out to be a very costly job. Millions of dollars in damages were shared by the architect, the MEP engineer and the contractor, not to mention the cost of construction delays.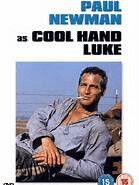 With a cautionary tale like this, involving an in-house BIM team, how could any company ever feel confident outsourcing their BIM? Wouldn't the likelihood of a "failure to communicate" be even greater when the BIM team is not a stakeholder?
Finding a BIM Outsource Partner
With an eye to both economics and growth, many construction companies have found that it's beneficial to take advantage of some opportunities to outsource work. The idea is to find out which work to outsource and which to keep in-house. When outsourcing model building and renderings it's also important to find out where you can get the talent that you need. Saving money is only one goal. Having access to a pool of creative talent, various rendering styles, and design ideas are something only outsourcing can provide. It's incredibly inefficient to keep this much talent in-house.
However, it's imperative that the outsource team and you agree upon solutions for checking errors and maintenance of a communications system that ensures coordination between design, architectural, structural, MEP and other construction processes. Minor errors of an even ½ inch in the dimension can prove to be costly.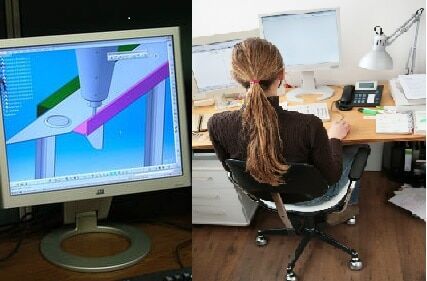 However, finding a BIM outsource company with enough knowledge, expertise and communication skills to provide accurate BIM Services can be a quite a challenge. Because communication is such a critical component of BIM modeling, we tend to shy away from offshore outsourcing. Sometimes even the most explicit directions can be lost in the subtleties of translation from one language to another, and those subtleties can cost thousands of dollars if they result in a construction error.
So, assuming you find a firm with whom you can communicate, how do you ensure that they have the BIM technical expertise? With Autodesk and other companies providing expert training, it's fair to ask what kind of certifications the team you'll be using has. You should also ask for a client list and for a reference to job types for which the firm has successfully compiled BIM models.
Determine what the workflow is. Will you be providing CAD plans or drawings with all details and construction parameters to the BIM outsource company? Often this is a good way to begin a relationship with a BIM outsources firm. This way the team modelers can study the plans and start developing a 3D virtual model.
With the virtual model, all the important geometrical aspects such as angles, dimensions etc. can be modeled and any potential problems communicated back to you. When the BIM model is accurate, then information related to quantities and materials can be obtained, as well as detailing and sheet views. If there are changes going forward, the BIM-enabled parametric modeling causes changes made in one part to reflect across the entire model, so co-ordination within different construction disciplines becomes much easier. Just remember the importance.
get help with your 3d rendering today!
This article was last Updated on February 24, 2023