BIM Services: Design, Drafting & Modeling
Find out more in our fresh BIM handout
What are Building Information Modeling (BIM) Design Services?
Building Information Modeling (BIM) design takes the functional and physical characteristics of a facility and turns that into a digital representation. BIM modeling and drafting help create information-based models for building construction from existing printed or electronic product data, illustrations, and 2D CAD files.
With precise attention to detail, our BIM outsourcing services help deliver a final product that is dimensionally accurate and a true BIM model.
With our BIM drafting and modeling, we'll create intelligent BIM objects for building construction and for product manufacturers from existing printed or electronic product data, illustrations, and 2D CAD files.
Outsource BIM Modeling & Design to Us!
When you outsource BIM services to CAD/CAM, we are committed to meeting your deadlines affordably. Our wide range of BIM services can help you reduce costs and increase revenue: Since BIM design tools are constantly evolving and improving, call us with your specific project requirements. Your needs can probably be met though not specifically listed.
BIM Design
CAD/CAM is one of the leading and most trusted companies offering BIM design for both architectural and engineering companies. We are a qualified BIM Service Provider can offering many different BIM design disciplines to help nearly businesses improve their customer presentations while aiding collaboration between the contractor, specialists, and suppliers, using a single, shared 3D model.
BIM Drafting
Our outsourced BIM drafting services help you complete your project on time. At CAD / CAM SERVICES offer both 2D and 3D BIM drafting to meet your needs. Let our BIM Drafting staff handle your BIM design needs.
BIM Modeling
CAD/CAM provides quality modeling services to Architects, Engineers, General Contractors, and Developers. When you outsource BIM modeling to us, our team understands the specific requirements and specifications needed to get the job done to your standards.
Want to learn more about how BIM can help? Contact us today and see how our BIM modeling services work.
Benefits of BIM
BIM offers coordinated processes, supported by technology, that add value to an asset throughout its lifecycle. BIM incorporates data – physical, commercial, environmental, and operational – into every element of design and carries that data throughout the lifecycle of the asset.
BIM provides:
Better outcomes by enabling early and frequent collaboration with all project partners: (1) design disciplines; (2) customers; (3) investors; (4) project manager; (5) contractor; (6) specialty subcontractors; and (7) suppliers. The use of a single shared BIM model helps everyone focus on best practices and best value from start to finish.
Superior performance is assured by swift and accurate comparison of different design options, which focus on the development of more efficient, cost-effective and sustainable solutions.
Optimized solutions can be deployed by new modeling technologies with cost-optimized parameters.
Greater certainty of design through early-stage project visualization provides owners and operators a clear understanding of design intent and the opportunity for design modification early in the process before construction begins.
Faster project delivery is achieved by (1) agreeing on the design concept early in project development, thus avoiding expensive late-stage design changes that slow construction;(2) using standard design elements when practicable; (3) resolving complex construction details before the project goes into construction; (4) taking advantage of intelligence and automation within the BIM to check design integrity and estimate quantities; (5) facilitating agreement between all parties.
Reduced safety risk when via BIM modeling capability is used to optimize for public safety, operational safety and to minimize construction risks by reviewing complex details or procedures before going on site.
First-time-right fit by identifying and resolving integration and interface issues in advance of construction, eliminating the cost and time impacts of a redesign.
Reduced waste by providing exact quantity take-offs that eliminate material over-orders and enable just-in-time delivery of materials and equipment, reducing the potential for damage
Whole life asset management assists with start-up and shut-down operation as well as maintenance activities and replacement parts ordering
Continual performance monitoring with feedback information about operations, materials, and equipment, which drives improved performance on future projects.
Building Information Modeling (BIM) use is on the rise. With more construction companies using BIM not only for vertical construction projects but also for complex infrastructure projects, BIM is rapidly becoming the de facto way to increase efficiency and lower costs. McGraw Hill maintains that the "Rate of adoption (is) being accelerated by the industry's familiarity with using BIM for Buildings, leading to increased productivity."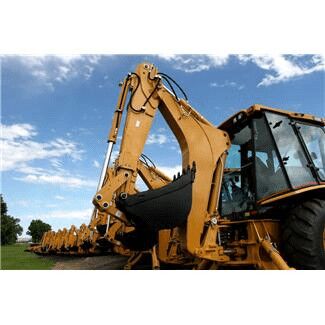 In a survey conducted in the UK, construction professionals indicated that half of the industry is using BIM for the majority of projects. In both the US and the UK, users of BIM report positive ROIs on all BIM projects and agree that BIM helps project management, construction, and engineering firms differentiate themselves in an increasingly competitive market.
With the deteriorating state of infrastructure in the US and countries abroad and the increased exposure to the benefits of BIM on vertical building projects, highway construction firms are looking to BIM for improved functionality on infrastructure projects as well.
This rapid and spreading adoption of BIM throughout various segments of the construction industry promises to change construction as much as the adoption of CAD did thirty years ago.
BIM – More than 3D CAD
Rich information is what differentiates BIM from 3D CAD. While 3D modeling provides geometric information regarding the CAD model, BIM takes it much further, providing contract and specification properties, personnel, programming, quantities, cost and spaces as well as the 3D geometry. This enables a Building Information Model to provide information that is meaningful to an array of stakeholders, and that can be maintained and shared from project inception to project destruction or recycling. This integrated software interface format offers significant benefits, such as cost reductions, impact analysis, early problem identification, compliance checking, better project management and simpler procurement.
Benefits of BIM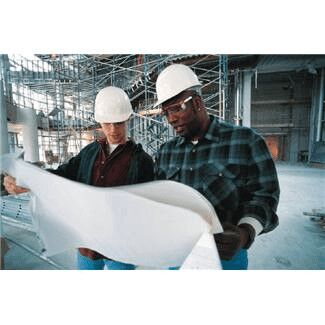 BIM Drafting Outsource
If you're ready for BIM, but not ready to take it on in-house, consider a professional BIM Drafting Service. A BIM service will let you focus on your core business, while the BIM Drafting staff handle your BIM design needs.