PTC Creo (formerly Pro/ENGINEER) is one of the World's Leading 3D CAD Solutions for Product Design. Being part of a large PTC product family, Creo is famous among mechanical engineers all over the world for its compatibility with other PTC solutions.
It shortens production times dramatically, as in most cases, there is no need for file conversion and adjustment of sophisticated settings. Creo designed models can be used with the whole PTC software product line without conversions, which allows engineers to concentrate on their goals instead of playing around with file type associations.
Outsource to Us! We Specialize in Creo Design
It is hard to overestimate how this CAD impacted the whole modeling industry. Creo (Pro/ENGINEER at those days) was the first CAD software to introduce and utilize the parametric modeling approach back in the '80s. With the introduction of features, simplified modeling integration in the production process, helping to integrate CAD software into the development workflow further.
We provide a full range of services with Creo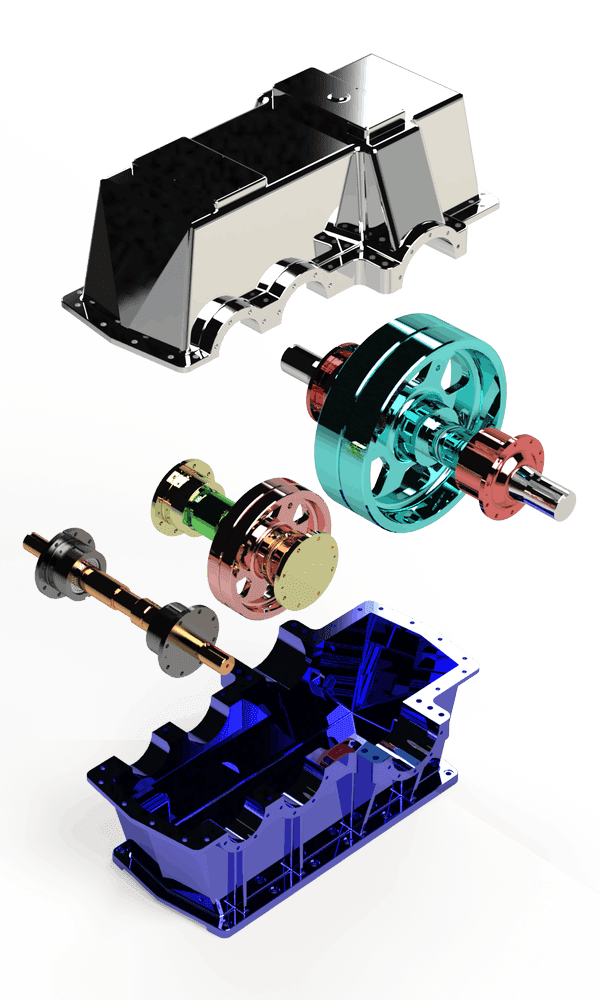 Our Creo designers can create high-quality 2D and 3D parametric documents from scratch or perform CAD Perfect conversion from any other CAD file type.
Depending on the task given, we can help you with further integration of your Creo 3D models in your workflow.
If you are changing your major CAD software, usually you want to concentrate on the development process.
Our Creo Parametric designers can make drawings and models according to your internal company's standards.
With the help of the CAE modules, our mechanical designers can perform a large variety of stress tests and simulations to check your design's viability and offer some adjustments.
We can perform a tolerance check of your parts and assemblies.
Due to high integration with other PTC software solutions, it is easy to update your knowledge base and documentation with the help of Windchill and Arbortext.
This software compatibility makes CAD migration to Creo a wise decision if you are planning to benefit from automatization of documentation generation. CAD/CAM services can help you with that.
No matter what stage of the design process you are at right now. We can create the whole Creo project from scratch or perform a conversion from any other CAD software your project was relying on before.
If you want high-quality Creo models, drawings, or analyses, do not hesitate. We can help you.
Still struggling with which CAD to choose?