Zero-Turn Scanning Productivity Center
Works with Award Winning Contex IQ Quattro and HD Ultra Scanner Models

The Zero Turn Scanning Productivity Center ships in a 48″x48″x14″ box with a skid, weighing 135 pounds.
WHAT IS IT AND WHY IS IT SO EFFECTIVE?
The Zero Turn Scanning Productivity Center is a single footprint holding table for "to-be-scanned documents", a receiving table for "scanned documents" and a flat panel display with keyboard/mouse tray. The document handling system utilizes vertical space to achieve one-touch document handling. Designed for use with Contex HD Ultra Series and IQ Quattro Scanners, the Zero Turn greatly increases scanning throughput and profits.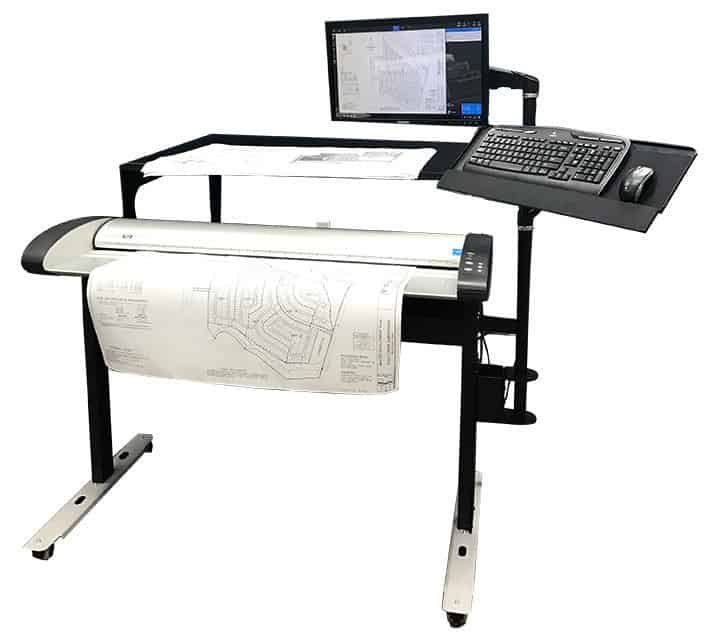 INCREASE OPERATOR PRODUCTIVITY
Achieves one-touch document handling environment for the scanner operator.
A productive approach to providing the operator with visual confirmation of scan file quality and easy access to documents, keyboard, and mouse.
An operator can easily load documents into the scanner without losing sight of the display monitor.