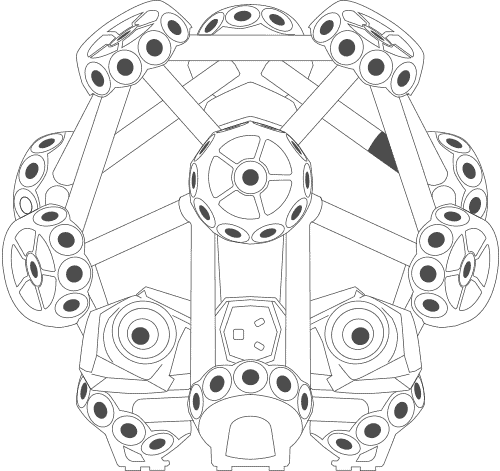 The MetraSCAN 3D Optical CMM offers the best-in-class accuracy and speed on the market. It's the unrivaled option for manufacturing, production, engineering, and metrology professionals who can't afford to waste time or lose quality on their scans. Our team uses the MetraSCAN when we need to create accurate 3D-printed parts for clients.
As a 3D scanner, you can use the MetraSCAN for reverse engineering, part qualification, or Non-Destructive Testing (NDT). This tool is a handheld, portable CMM that pairs with a mobile probe to capture every feature and minor component of your scanned part.
Alone, this tool can dramatically accelerate your 3D measurement workflow. It withstands part movement, vibrations, uneven scanning surfaces, and environmental instability with no issues.
Technical Specifications
A brief look at the technical specifications of the MetraSCAN, to understand how it can help with your metrology-grade measurement applications.
Accuracy

As low as 0.025 mm (0.0009 in)

Volumetric accuracy
0.064 mm


(0.0025 in)

Measurement resolution

Measurement rate

Part size range (recommended)

0.2–6 m (0.7–20 ft)

Accuracy of 0.025 mm
ISO
17025

Patented
technology

Worldwide
support
Unmatched Versatility
If you want to only own one 3D scanner, this would be the best option. It can handle parts of various complexities, shapes, geometries, and sizes. The same tool can create real-time mesh scans of countless parts without any loss in accuracy or efficiency.
Work with reflective parts. The MetraSCAN uses blue laser technology, allowing you to scan reflective and shiny surfaces without strange artifacts in the 3D mesh.
Massive measurement volume. The measurement volume is larger than other portable CMMs, and it can extend further with optical cameras.
Handle small or large parts. This scanner can work with a 0.7ft part or a 20ft part without any change-over or difference in its configuration.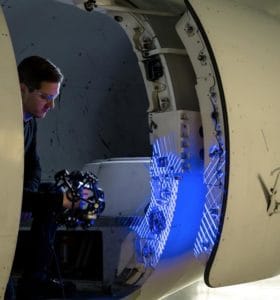 Impressive Shop Floor Accuracy
This tool is very powerful on the shop floor, allowing you to capture 3D scans in multiple different environments. It was designed to work around your process within your building. You don't need a rigid setup to use the MetraSCAN, and you can move any parts during the scanning process. These adjustments don't interfere with the final accuracy or quality of your scans.
Accuracy. As low as 0.25mm (0.0009in)
Dynamic referencing. Vibrations or any motion during the scanning process won't hurt your scan quality. You can scan highly complex parts and enjoy the same accuracy.
Reliability testing. You can trace the reliability testing done to ensure each scanner will work perfectly in your shop. The tests are based on a VDI/VDE 2634 part 3 standard ISO 17025 test setup.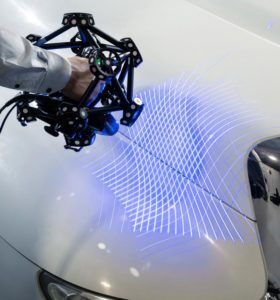 Faster Metrology-Grade 3D Scanning
MetraSCAN is perfect when accuracy and speed are important. When our clients need 3D CAD services with fast turnarounds, we typically use this tool. It has a huge scanning area and works with a variety of parts. If your project can't afford any delays, this is the right 3D scanner for you.
High measurement rate. Capture up to 1.8 million measurements per second.
Very fast setup. No warm-up is needed, and you can start scanning within 5 minutes. With less setup time, you can get to work sooner.
Large scanning area. With 15 laser crosses over a large area, you can scan parts even quicker.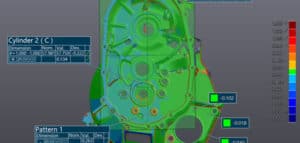 Quality Control
First article inspection (FAI)
Part-to-CAD inspection
Supplier quality inspection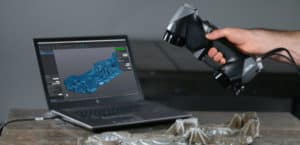 Replacement/Recycling
Reverse engineering for developing replacement / Restoration parts
Planning of complex assemblies disassembly/Dismantling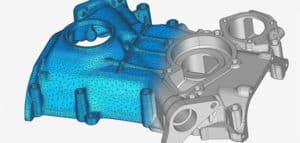 CAD Design
3D scan-to-CAD
Reverse engineering (extracting design-intent)
Packaging design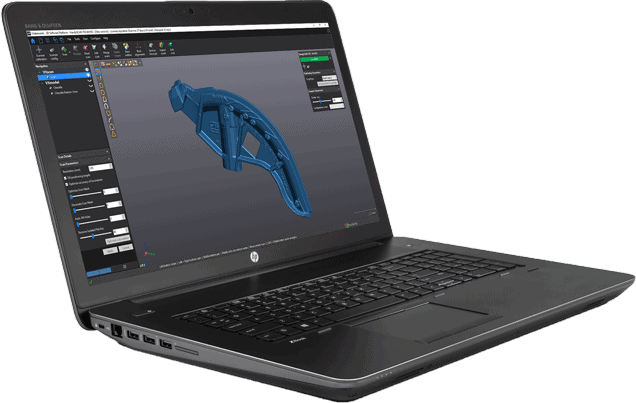 VXelements™
The Go!SCAN SPARK also uses VXelements as its standard software. This program is versatile enough to power our entire suite of 3D scanning and measurement products. It combines all the essential tools you need — from intuitive CAD software to data acquisition — in a simple, user-friendly interface.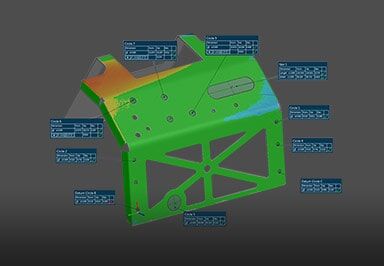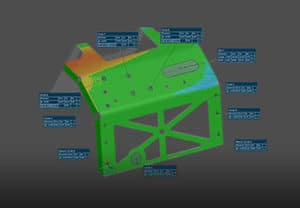 VXinspect™
Dimensional inspection software module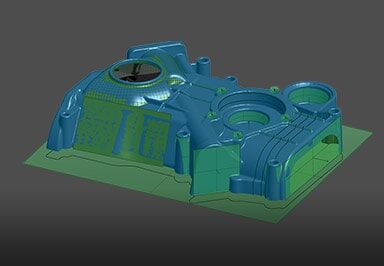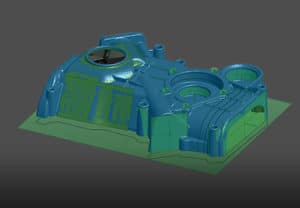 VXmodel™
Scan-to-CAD software module