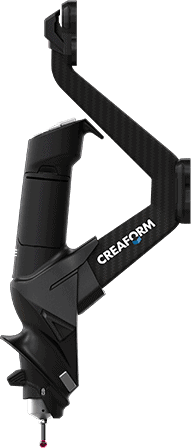 To put it simply, the HandyPROBE is a portable CMM that has a special probe tip that can be swapped out to meet the needs of your specific project. It can be used in junction with a C-track camera system to probe massive parts without losing any quality or resolution on the scan.
In general, you'll use the HandyPROBE in junction with another 3D scanner that we offer. This probe will identify primitive features, internal components, or any feature that is missed after a standard 3D scan.
The HandyPROBE requires no previous CMM experience to use, and it's incredibly intuitive — just probe and click. It's battery-powered so you don't have to worry about managing long cables, and it can handle parts of various sizes directly on the shop or production floor.
Technical Specifications
A brief look at the technical specifications of the HandyPROBE, to understand how it can help with your metrology-grade measurement applications.
| | |
| --- | --- |
| Accuracy | |
| Volumetric accuracy | |
| Part size range (recommended) | |

Accuracy of 0.025 mm
ISO
17025

Patented
technology

Worldwide
support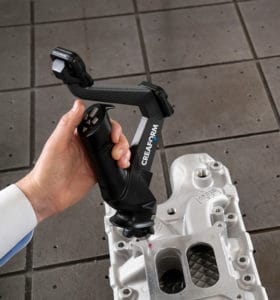 CMM, Simplified
As a mobile unit, you can rely on the HandyPROBE to quickly and simply measure parts on the shop floor and accelerate production.
No rigid setup required. You can freely move the probe to measure large parts without the added hassle of using traditional CMM.
Enjoy automatic alignments. There is no downtime associated with realigning parts or setting up a new scanning system. Use the optical reflectors and camera system to continue probing freely.
Incredibly user-friendly. You can use the HandyPROBE with no experience or previous training. The design is incredibly user-friendly, and you'll learn the full process within minutes.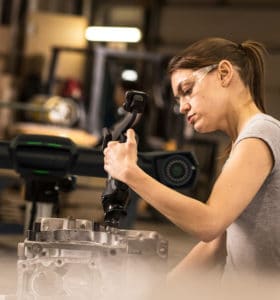 Incredible Accuracy
The HandyPROBE offers metrology-grade accuracy without the need for a rigid setup. You can unlock repeatable, accurate, and high-precision measurements right on your production or shop floor. This tool's overall accuracy is 0.025mm or 0.0009in with a traceable certificate (compliant with ISO 10360-12 and accredited with ISO 17025).
Referencing without compromise. You can probe a full part regardless of your shop floor's condition. No need to use perfectly flat surfaces in a clean environment.
Measure big parts with great accuracy. This tool can handle parts up to 20 feet in size without sacrificing on accuracy. This is great for expediting 3D-printed parts.
The accuracy doesn't degrade over time. Thanks to the simplicity and versatility of the HandyPROBE, the accuracy won't drift or degrade over time. There are quick field calibrations that you can perform to dial in your accuracy within minutes.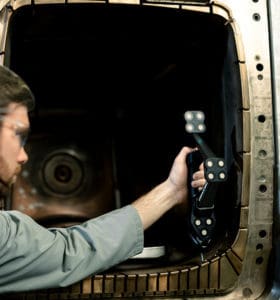 Unrivaled Adaptability
Because there is no physical link between the probe and system, the HandyPROBE can easily be brought to wherever the part is for maximum adaptability.
Arm-free system
Tackle any inspection, anywhere, with ease thanks to an arm-free system that offers unprecedented freedom of movement.
Versatile measurement capabilities
Measure objects of any size or geometry with confidence.
Take it anywhere
The system, tripod, and accessories fit into a single, portable carrying case for easy traveling to remote production sites.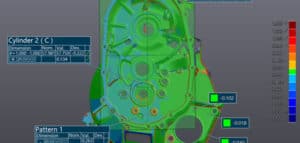 Quality Control
First article inspection (FAI)
Part-to-CAD inspection
Supplier quality inspection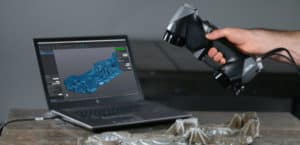 Replacement/Recycling
Reverse engineering for developing replacement / Restoration parts
Planning of complex assemblies disassembly/Dismantling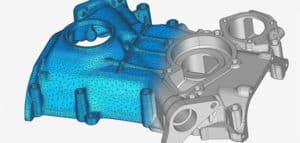 CAD Design
3D scan-to-CAD
Reverse engineering (extracting design-intent)
Packaging design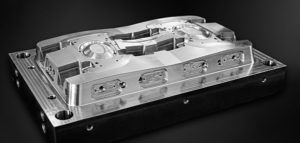 Tooling design
Reverse engineering of dyes, molds, fixtures, jigs and patterns
Update of CAD file to reflect as-built tooling measurements
Tooling validation/Inspection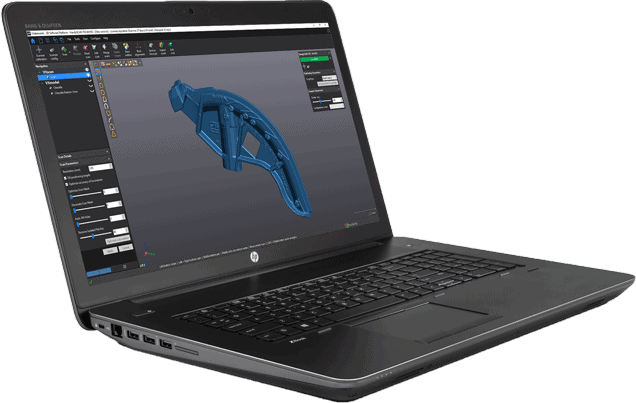 VXelements™
The HandySCAN 3D uses VXelements as its standard software. This powers our entire suite of 3D scanning and measurement products. It combines all the essential tools you need — from intuitive CAD software to from data acquisition — in a simple, user-friendly, and sleek working environment.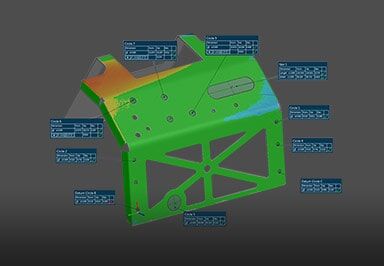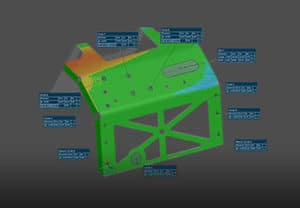 VXinspect™
Dimensional inspection software module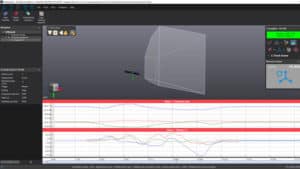 VXtrack™
Dynamic tracking module that controls displacements, drive assembly processes and measure deformations