CREAFORM – THE BEST SOLUTIONS FOR YOUR NON-DESTRUCTIVE TESTING (NDT) AND REVERSE ENGINEERING NEEDS
THE BEST QUALITY METROLOGY EQUIPMENT
PROFESSIONAL AND INDUSTRIAL PORTABLE 3D SCANNERS
Creaform develops highly accurate industrial 3D scanners.
These portable 3D scanners are designed to expedite each of your projects, regardless of your industry or application. They are non-contact tools that will give you full 3D models of your parts, accelerating your time to market and removing room for error thanks to the incredible accuracy offered by each of these scanners. Creaform is at the top of the industry for a good reason. These four options are incredibly fast scanning solutions that offer metrology-grade measurements on any type of material. They help with new product development, reverse engineering, NDT, and production optimization.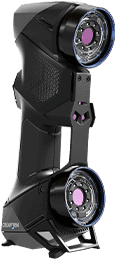 This flagship HandySCAN scanner is the fastest, most reliable, and most accurate option on the market. It's the best option for high-quality product development.
Accuracy: as low as 0.025 mm
Resolution: 0.025 mm
Choose the Go!Scan 3D for faster and more convenient scanning. This tool offers an effortless way to capture color and the shape of any 3D object.
Accuracy: as low as 0.050 mm
Resolution: 0.100 mm
The Silver series is an American-made scanner that strikes the perfect balance of performance, accuracy, and cost-effectiveness. It uses the same metrology-grade technology to 3D scan your parts at a more reasonable price.
Accuracy: as low as 0.030 mm
Resolution: 0.050mm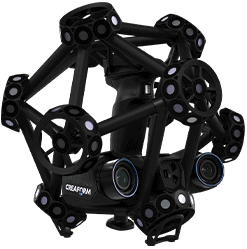 Optical CMM 3D scanners and probe
The best option for manufacturing professionals who don't want to sacrifice quality. The MetraSCAN will accelerate your 3D measurement workflow and unlock faster turnarounds for your engineering efforts.
Accuracy: as low as 0.025 mm
OTHER METROLOGY EQUIPMENT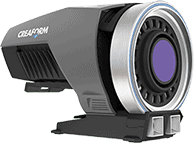 Offering the best scanning quality on large-scale projects and parts as big as 10m (32.8ft).
CAD / CAM Services is an Authorized Creaform Agent
WHICH PORTABLE SCANNER IS RIGHT FOR YOU?
Our collection of Creaform 3D metrology-grade scanners will meet the needs of your project, regardless of your industry or application. They're all easy to use, highly accurate, and deliver exceptional results. See our chart to understand how they compare so you can pick the right one for your next project.
HandySCAN 3D SILVER Series
Go!SCAN 3D
HandySCAN 3D BLACK Series
MetraSCAN 3D
Accuracy

As low as 0.030 mm

(0.0012 in)

As low as 0.050 mm

(0.0020 in)

As low as 0.025 mm

(0.0009 in)

As low as 0.025 mm

(0.0009 in)

Probing
+
Color Acquisition
+
Light Source

7 red laser crosses

(+ 1 extra line)

White light

(99 stripes)

11 blue laser crosses
(+ 1 extra line)
15 blue laser crosses
(+ 1 extra line)
Accreditation
ISO 17025
ISO 17025
Price
+
++
+++
++++
View the full specs
View the full specs
View the full specs
View the full specs
3D SOFTWARE PLATFORM AND APPLICATION SUITE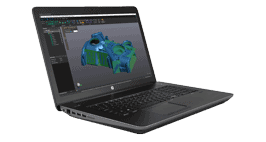 VXmodel
Scan-to-CAD software module
VXmodel is a post-treatment software that enables the finalization/preparation of 3D scan data to use directly in any 3D printing or CAD software.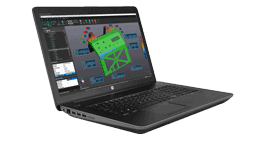 VXinspect™
Dimensional inspection software module
VXinspect™ is an intuitive and powerful 3D inspection software designed for first article inspection (FAI) and production quality control.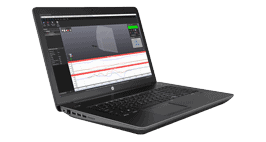 Dynamic tracking software module
VXtrack is a dynamic tracking module that controls displacements, drive assembly processes and measure deformations.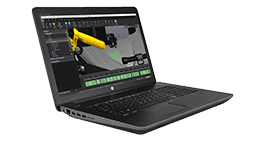 VXscan-R™
Digital twin environment software module
VXscan-R™ is a reliable and accurate digital twin environment useful for program preparation, scan parameter and resolution—simulation and execution.