Raster to Vector Conversion for CNC Machines
What are CNC Machines?
CNC (Computer Numerical Control) machines are automated devices that are used to mill industrial components. Most CNC machines are used industrially in manufacturing. By using coded instructions and an internal computer, they enable factories to fabricate parts accurately and quickly without human intervention. There are many different types of CNC machines, ranging from drills to plasma cutters that can be used to make a wide variety of parts.
These highly automated machines require accurate CAD (Computer Aided Design) or CAM (Computer Aided Manufacturing) drawings. CAD / CAM programs can produce a computer file that is interpreted by post-processing to extract the commands needed to operate a particular CNC machine. Once these commands are loaded into the CNC machines for production, a complex series of steps, which may combine multiple tools or multiple CNC machines, begins, ultimately producing the machined part that very closely matches the original CAD design
What if You Have Paper Drawings?
Converting paper drawings for CNC machines involves the usual trilogy of activities involved in any paper to CAD scenario: (1) scanning, (2) raster to vector conversion, (3) importing into the CAD or CNC program. However, when converting paper to CAD for use in CNC machines, accuracy is even more important than usual, because of the automated nature of the CNC machines. Since there is no direct human intervention in the milling process as the CNC machines churn out their parts, the data that has been used to program them must be incredibly accurate.
While you may be able to load the scanned raster image into your CAD or CNC program, most CAD and CNC programs can work only with vectors. If you want to edit a raster image in your CAD program or cut it in your CNC program it must first be converted to a vector image.
To do convert your raster image to vector, you may decide to redraw the raster image manually using your CAD program or a dedicated redrawing program, or you may decide to use a raster to vector conversion software. Raster to vector software attempts to convert the raster image to vector automatically.
Notice we say that raster to vector software "attempts" to convert the raster image to vector automatically. Unfortunately, this attempt at automatic conversion is often not actuated enough for use in CNC machines, so you still may need to redraw some or all of the drawing.
Whether you redraw the entire image or use conversion software and hand correct only the parts of it that didn't convert accurately, the process can be time-consuming. If you have more than just a few drawings you may want to consider outsourcing your raster to vector conversion for your CNC machine.
Once you have converted the raster image to a vector image and saved it as a vector file you will be able to import it into CNC program and begin the milling process.
The Importance of Raster to Vector Accuracy for CNC Machine Setup
The most crucial part of running a CNC machine is the setup, and accurate programming from accurate CAD drawings is essential. Using CNC machines takes expertise t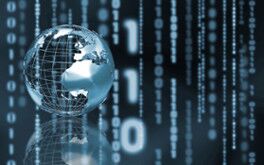 hat is usually achieved through hands-on experience working with CNC mills and lathes, just as raster to vector conversion requires expertise acquired through years of experience with various types of paper drawings, scanning equipment, and CAD software. If the raster to vector conversion has been done accurately, and if the CNC setup is done properly, and the program has been proofed, the machine will do all of the work and can run at high speeds, making your company highly efficient and the work very cost effective. If either the raster to vector conversion or the CNC proofing is not done properly or if it has errors, accidents can occur, causing damage to the machine, the raw material, and the tooling, costing you thousands of dollars in lost materials and time.
White paper: 3 Strategies for optimizing your paper to CAD Conversion
This article was last Updated on August 24, 2023