Every engineer knows that you need the right tools to get the best results. While this is obvious on a job site, it might be overlooked in the home office where the design work is done. If you have any hand-drawn drawings onsite, then you can benefit from a Contex scanner.
In this guide, we'll specifically explain how a large-format Contex scanner can help your business. You'll learn what they are, how they work, and how to get started with one today. Our goal is to save you time and money.
What Is a Contex Scanner?
Contex is a company that specializes in large-format scanners, and they have a number of products in their catalog. Most of them are large format scanners, which will allow you to feed in a large drawing and convert it into a raster image.
In other words, you can put your large hand-drawn Mylar drawing through a Contex scanner, and you'll receive a digital version of that drawing on your computer.
We highly recommend Contex for any engineering company, and there are a lot of benefits.
Benefits of Large Format Scanners
We have been selling Contex scanners to engineering departments for decades, and we've been using them in-house for even longer. We know exactly what makes these scanners so much better than every other option on the market. Here are some major reasons why our engineering customers use a large-format Contex scanner for their drawings.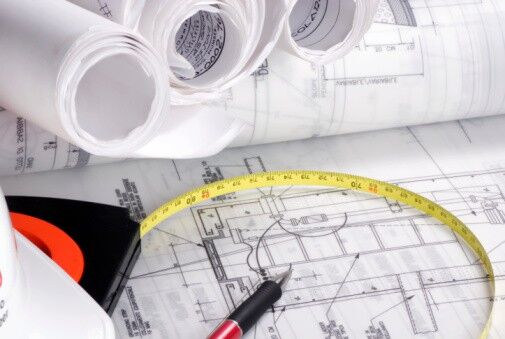 Leverage Your Physical Drawings
Having a stack of physical drawings in your back office is asking for trouble. You can't modify the designs, the drawings are always at risk of being damaged beyond repair, and it's hard to find the right drawing — we know, we've helped hundreds of companies just like yours.
When you convert to a digital version of these drawings, you can finally use your drawings. At the very least, now you can quickly get a manufacturing quote to fabricate a part that's been hand-drawn. It definitely beats trying to take a high-quality picture of the print with your phone and send that to a shop.
With the digital version, a machine shop can quote even quicker. A digital copy is also a more user-friendly option than trying to deal with a Mylar drawing.
Boost Your Company's Efficiency
The bottom line is that a large Contex scanner can boost your company's efficiency. Whether it's the ability to quickly pull up drawings, the newfound ability to organize drawings, or the ability for multiple people to look at the same drawing at the same time — when you scan your drawings, you'll find a number of time saves across your business.
Quickly Access Drawings
How often have you gone into the backroom looking for a drawing, then searched for hours before giving up? It's so easy to misplace drawings when they're stored in a stack in a random room. Who knows, maybe someone walked off with the drawing and forgot to tell you.
With digital versions of your drawings, this issue disappears. You can access all of your drawings directly on any computer within your company. This means that the sales, logistics, and engineering departments can all access the drawing at the same time.
You can customize how you store and label your digital drawings, making it even easier to search for the right print.
Create 3D Models Quickly
In our experience, the best way to make a 3D model of an existing design is to start with a scanned image of the 2D drawing. From there, we can perform a raster to vector conversion, then step from a 2D drawing to a full 3D model.
This ability to modernize your product catalog comes with a ton of different benefits. You can use the 3D models for installation, fabrication instructions, sales material, fitment checks, and full mechanical simulations.
None of this can be done with a simple Mylar drawing. A Contex scanner is the first step in creating a full 3D digital twin of your operation.
Organize Your Drawings
Finally, you can organize your drawings however you'd like. Some people organize their work per purchase order, per customer, per process step, or per area that the part is used in. Maybe you have a better option that fits your workflow better — this isn't a problem as long as you digitize your work with a Contex scanner first.
This definitely beats the big stack of drawings in your storage room.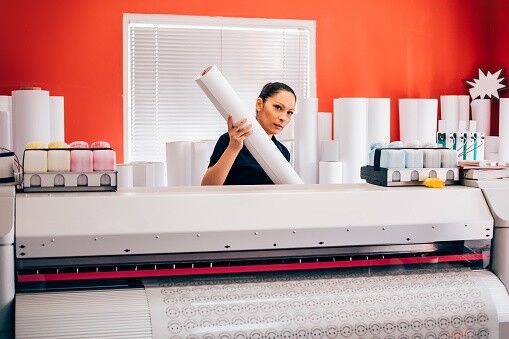 How to Choose the Right Contex Ultra Scanner
As you might know, Contex makes a wide range of different scanners. Even their large format scanners come with a range of advantages and disadvantages for each type.
To make your life easier, here are some quick descriptions of their more popular large-format scanners. Use this information to choose the right Contex ultra scanner for your operation.
HD Ultra Series
The HD Ultra is one of the gold standards when it comes to large-format scanning. It's designed specifically to boost your productivity and give you the best image quality possible. A Contex HD Ultra will make your drawing digitization seamless.
It is the fastest option on the market, and one of the more expensive options from Contex (for a good reason). This is the best option for companies who have to handle large-scale drawing conversions on a semi-regular basis.
HD Series
The HD Series has a lot of the same benefits as the HD Ultra, with a smaller price tag. It handles up to 54" of drawing width and converts it into a high-quality digital file. It's a great option for converting maps, photos, fine art, and drawings. It can even handle wrinkled Mylar drawings with no issues.
This is perfect for companies who want to save money without sacrificing the final image quality.
SD/XD Series
The SD and XD series from Contex are built as an affordable, portable option that upholds the same quality commitment that Contex is known for. These wide-format scanners are incredibly easy to use and will fit into your process without any disruptions.
This option is great for companies who want to scan drawings wherever they go, or companies that don't have a single designated drawing room.
MFP Solutions
MFP solutions from Contex will convert your large format plotter into a scanner and copier. It's compatible with 300 of the most popular plotters on the market, and it's a quick way to upgrade your system. It's significantly more affordable than purchasing a stand-alone scanner.
An MF solution is the best choice for a company that has an existing plotter that doesn't have scanning capabilities. Instead of replacing the full unit, you can use this tool to upgrade it.
Conclusion
As you just learned, a large-format Contex scanner can work wonders for your operation. If you have any Mylar drawings that you need to convert, you should start with a Contex scanner or trust our professional team at CAD/CAM Services. We can handle all of your 2D scanning and 3D CAD work. Our experts will save you time and money while achieving CAD Perfect results. Get a free quote today.
This article was last Updated on June 14, 2023