Tool design and having the right machining tools and components is a crucial part of the manufacturing process. And just how crucial you may ask? On
acquiring the tool-making
division of Kuka Systems, the president of the executive board of Porsche, Matthias Muller stated that 'By taking over the tool-making division, Porsche has made a major step in sports car production for the future'.
The importance of tooling across the aeronautics industry cannot be overstated due to the role they play in the manufacturing process. In many cases, the tools needed to ensure production goes without a hitch are designed in advance before cutting, drilling and fitting takes place. And without carefully designed tools, inferior components prone to malfunctioning will be constructed for use in the fuselage, landing gear or fuselage.
The results of shoddy tooling in aviation have been disastrous and the crash of Air France flight 447 approximately a decade ago is a case study. After the crash, 30 lawsuits were filed against Air France with a majority of the suits pointing to the use of defective components as the root cause. These lawsuits targeted defects in the aircraft's wings, detection systems and engine components. All these goes to show that when aviation accidents occur, even the smallest defects are up for investigation.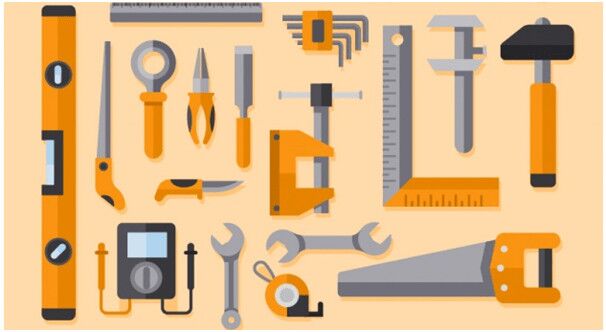 Eliminating Risks through SolidWorks CAM Prototyping
Introducing SolidWorks into the tooling design process give designers and engineers the needed functional control over the design process. SolidWorks provides you with all the necessary features needed to execute a bottom-up or top-down approach to tool design. These tools include:
Weldments Tools: SolidWorks provides designers with an extensive array of Weldments tools that are built for designing and analysing Weldments structures. These tools enable the creation of a stable structural base to support the addition of other design items when creating an assembled machined part or tooling.
Sheet Metal Tools: In the aviation industry, sheet metal parts are used as enclosures or to provide support for components in the fuselage, engine and other parts of an aircraft. The sheet metal toolset in SolidWorks can be used to design precise parts and analyze the effects of external pressure on these parts.
Making it all Work
Having all the necessary design tools and a project to work on is just the tip of the iceberg as Porsche's purchase of a tooling firm shows. In order to grow its tooling and component design/manufacturing business, Boeing purchased KLX Inc.—an engineering design and manufacturing firm for the aerospace industry. This goes to show that engaging a SolidWorks engineering service provider is the glue that makes designing functional tools work.
Therefore, outsourcing the R&D aspect of tool design and machine tooling is a great way to bring in experienced professionals into the aerospace manufacturing process. The benefits of developing a working relationship with an established tooling design firm are many. And they include; quicker response times during production, iterative prototyping to eliminate defects etc.
Summary
The aviation industry can ensure it integrates best practices when designing tooling parts and other components by outsourcing these projects to engineering service firms experienced in design. These relationships—between both parties—will ensure that defects are reduced and capital/human resources can be applied to more beneficial pursuits.
For Solidworks design services, look to CAD / CAM services – our experienced team can help with your next project.
This article was last Updated on July 21, 2023