There are many reasons why a company might need temporary drafting services. Sometimes companies don't need drafting capabilities as part of their core business but have a need as part of a specific project. Many times a company has a one-off big project or a sudden influx of business and they need to outsource some of their drafting work in order to keep up with everything until their project is complete. Other times they simply want to outsource their drafting needs in order to focus on their core business. Still, other times a company just needs to convert some files to a different type of CAD file.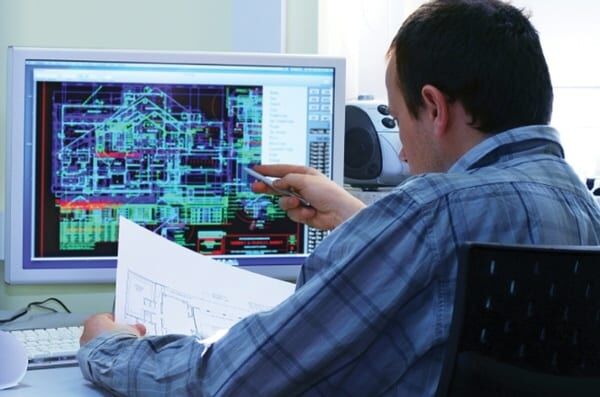 When you have CAD needs, like this an outsource service that provides temporary drafting services can supply help for your needs. A qualified drafting service will be able to offer you a team of trained and experienced engineers and draftsmen who are available as needed to take care of your drafting needs. Many outsource services have technicians that can use a variety of CAD software including AutoCAD, Revit, Navisworks, Microstation, Vectorworks, SolidWorks, CATIA V5, and ArcInfo.Most outsource teams also offer experience with a variety of different types of drawings including architectural, engineering, and building industries. Some, even have AS9100 compliance as well as GSA schedule pricing for government agencies. Remember, that the more than qualified and well-equipped the outsource firm, the better able they'll be to handle your CAD and drafting needs.
CAD software can be costly. Qualified and experienced full-time workers can be expensive. By outsourcing your drafting needs you can keep your overhead costs down, only using services as you have a need for them, giving you a competitive advantage. In fact, many outsource services are willing to work on small projects or big projects, so the amount of work you have to outsource doesn't matter. Some services can even handle rush services as well.
Request a CAD Services quote Paper to cad – r2v – 2D to 3D – drafting
This article was last Updated on January 26, 2019