In the modern world, product engineers are required to design cars with speeds and exact customer requirements. The use of 3D CAD software, with improved capabilities and ease of use, has enabled car designers to quickly deliver different car models to the market.
It a normal aspect to find that developers are having a number of versions of the same software in a year, something that was rare in a decade before. Such improvements and advancements in 3D software have come in with improved speed at which designs can be generated and shared with respective customers. However, each designer has to choose the right 3D software for a specific use.
Cars are known to have many parts ranging from mechanical parts (such as bearing, shafts, gears, etc.), electrical parts (such as cables, motors, batteries, etc.), hydraulic parts, plastic parts, and so many others.
In this regard, 3D CAD software that is best suited for car modeling should have as many features as possible such as rendering, best visualization, quick ideation capabilities, user-friendly, as well as surface modeling capabilities among others. The price of such software cannot be ignored since the cost of design adds up to the cost of total production. In this blog, a summary of the top 10 car modeling 3D CAD software is presented.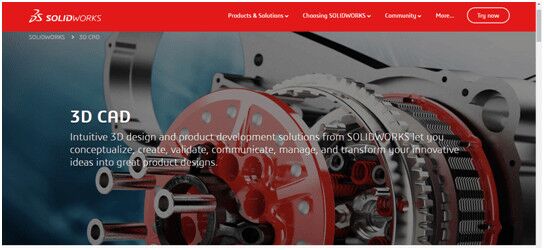 Main features of all the three Solidworks editions (that is, SOLIDWORKS Standard, Professional, and Premium) include:
Design capabilities covering all engineering aspects
Simulation
Cost estimation
Manufacturing checks
Computer-Aided Manufacturing
Sustainable design
Data management
The latest release from Solidworks is SolidWorks 2018 SP3. In order to get quotes, one needs to contact the SOLIDWORKS sales through their website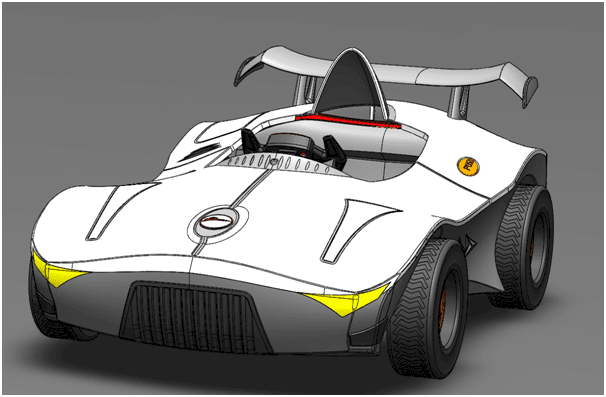 Car modelled in Solidworks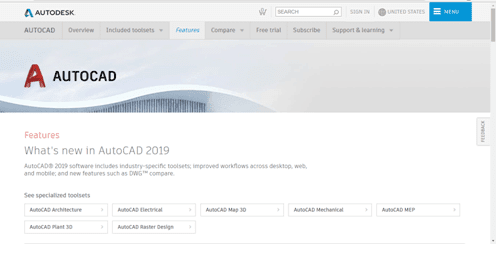 AutoCAD is another of the oldest and most widely used software developed by Autodesk. It has found its applications in 3D design, entertainment, and engineering among other uses. A large number of car manufacturers in the world are using it in their product design and development.
Key features that guarantee AutoCAD use in car modeling include:
3D design modeling and visualization capabilities.
Easy to customize so as to increase production as well as enforcing any CAD standards.
Ease of importing to other software (such as pdf, DNG, etc.) from other developers and thus enhancing communication.
Pricing terms:
30-day free trial
$195.00/month
$1,575.00/year
$2,992.50/2 year
$4,252.50/3 year
(These are prices as at 29th August 2018).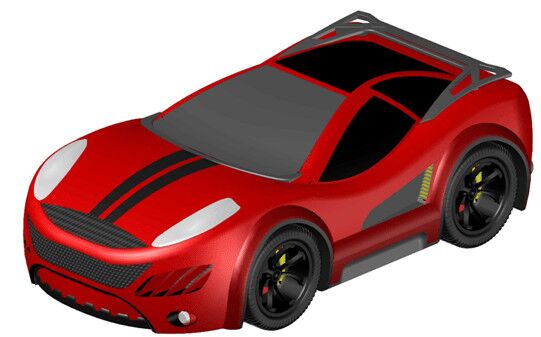 Car modeled in AutoCAD
Creo Parametric 3D Modeling Software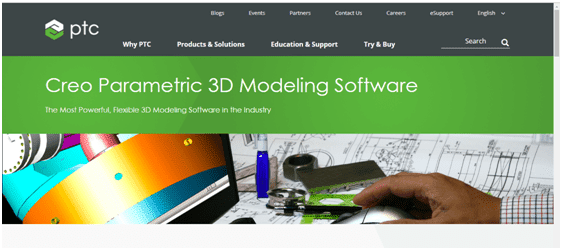 Creo Parametric 3D, as used in product development, has shortened the time between the design and delivery of products to the target market along with improving quality. This is due to its user-friendliness and an automated process of product development.
Key features include:
Product design 3D modeling capabilities.
Integration with other CAD software and thus improved productivity and innovation.
Easy to change the models that can be modified by modifying the related parameters.
It has an option for a free trial while for full costing, one must contact the sales team.
Audi A6 modeled in Creo Parametric 3D Modeling Software
Inventor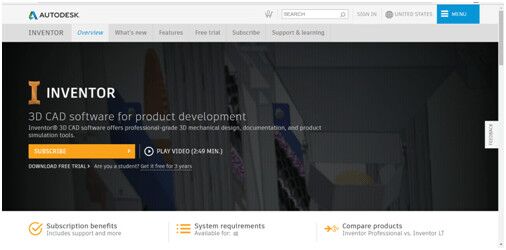 The Inventor is another product from Autodesk that offers professional 3D design modeling, documentation as well as tools for simulation. This fits the very requirements in car design modeling.
Key features that make Inventor applicable in car design modeling include:
Its various modeling options and flexibility.
Automation without much programming.
Parametric modeling capabilities.
Model-based definition capabilities.
Costing terms:
Free trial.
$315.00/month
$2,525.00/year
$4,797.50/2 year
$6,817.50/3 year
A car modeled in Inventor
5.Patchwork 3D
Patchwork 3D is a software that is used to transform CAD data into 3D models that are photorealistic in nature for industrial use. It shortens the design process through its real-time rendering capabilities. In addition, it enhances communication as well as marketing.
Key features include:
Real-time light.
Selective clipping planes.
HDR environments.
Animations
In-built materials base
Lighting layers.
Import and export to other software.
Pricing terms:
Free education version for teachers, trainers, and students.
$395 per user/month for a premium version.
$795 per computer/month for the professional version.
$2,500 per computer/month for enterprise version.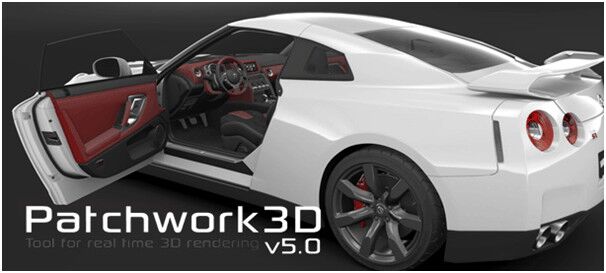 Car modeled in Patchwork 3D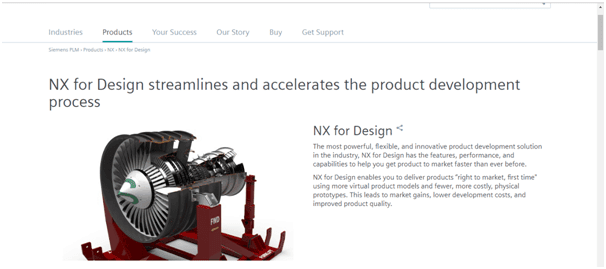 It is one of the leading-edge software for 3D modeling. The following features favor its use in car modeling.
Low-cost software that leads to reduced cost of product development in the motor industry.
Solid, surface, parametric, and direct modeling capabilities.
Power 3D CAD assembly capabilities.
ZBrush 4R7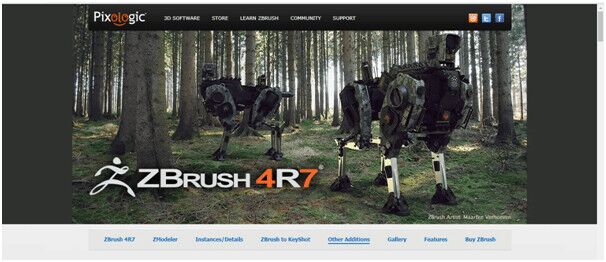 Key features include:
ArrayMesh
NanoMesh
ZModeler for the polygonal modeling
QMesh
Intuitive workflows
Realistic renders
Direct 3D printing capabilities or export to other software.
Tinkercad
Autodesk TinkerCAD is free software that is capable of 3D design modeling in the motor industry. Its 3D CAD modeling tools are user-friendly and can be used at any skill-level by designers, teachers, trainers, kids, etc. It also includes a click-to-3D printing feature.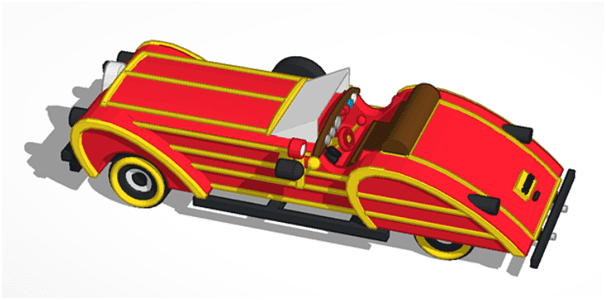 Car modeled in TinkerCAD
Rhino
Key features include:
Uninhibited free-form 3D modeling tools.
High accuracy in designing, prototyping, engineering, analyzing, and manufacturing.
Compatibility with all other design, drafting, CAM, engineering, analysis, rendering, animation, and illustration software.
Read and repair meshes and extremely challenging IGES files.
User-friendly.
Affordable
Car modeled in Rhino
Solid Edge ST9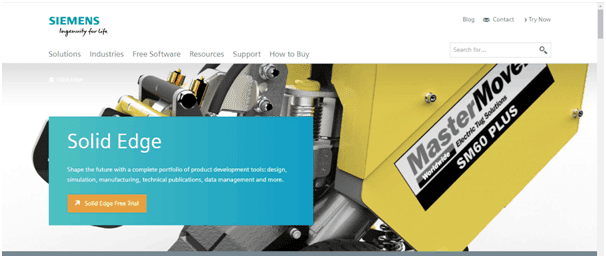 Uses:
Key features include:
Cloud-based share of files.
Fast and flexible 3D modeling.
Data management.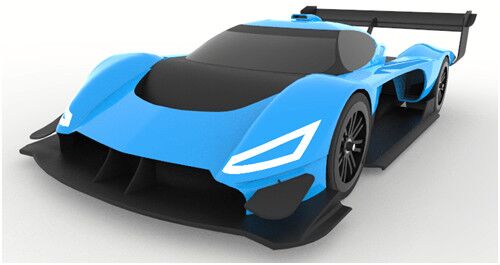 Car modeled in Solid Edge
In conclusion, 3D modeling is an important aspect in the motor vehicle industry. The motor vehicle industry is applying 3D printing for the purposes of visualization and communication. As a result, 3D modeling cannot be wished away. There are a number of 3D modeling software in the market. On the other hand, cars are being improved frequently due to changing demands from the users. With automotive CAD models, designers and manufacturers are able to improve such designs with ease as opposed to traditional methods of drafting. Moreover, 3D modeling comes with an important feature of rendering which is useful in the marketing of designs before they are even delivered to the market. The choice of software to use depends on cost, availability, and expertise among other factors.
This article was last Updated on February 10, 2022