How Do You Create 3D Printable Files from CAD?
That's a question that a lot of our customers have been asking. Today's guest blogger, Phil Magenheim, of 3DMTP, provides answers to that question. Here's what Phil has to say:
3D Printing Problems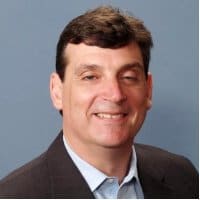 3D printing is getting a lot of buzzes. Each day it is rare not to find a blog post or article about this growing application and market that is changing the way we design, prototype and manufacture. Despite all the attention, little has been written about the difficulties of making traditional cad files ready for 3D printing. The process can be time-consuming, labor-intensive and in some cases impossible.
A typical file, when first exported from a CAD format to an STL format (WRL for files with colors and textures maps) often has a variety of problems. These issues, which some refer to as not being "watertight", include objects such as gaps, shared edges, inverted normal, non-volumetric geometry, small features and other unprintable geometry. Making matters worse, thicknesses created when making a scaled model are often too thin to print. The challenges along with limited time and resources are too often the reason for not printing in 3D, especially for those wanting to make scaled models and scaled prototypes.
How to Fix 3D Printing Problems
People taking advantage of 3D printing today have developed a variety of workflow options. One option is remodeling or redrawing CAD mainly for the purposes of 3D printing. This is an effort almost equal to creating the original design in the first place. Another option is to invest in the necessary software tools and training that will allow you to repair most of the issues, though getting control of fine details or undefined thickness so it looks and prints right is still a major challenge.
Another option is to use the cloud-based software as a service, such as 3D MODEL TO PRINT (3DMTP), which quickly and accurately converts 3D files into 3D printable files. 3DMTP provides automated solutions for designs that contain geometric and structural issues. The service delivers 3D printable STL or WRL file from native 3D CAD, 3D modeling and BIM formats. 3DMTP also repairs existing STLs or WRLs making them all 3D printable. Files can be converted for around $125 per file and will vary depending on the size and complexity of your needs. One feature unique to 3DMTP is its ability to precisely set minimum thicknesses to all or selected parts of a file. This minimum thickness parameter assures that all entities of the model will successfully print on the selected 3D printer.
3DMTP Supports and processes a large variety of 3D file formats. As can be seen in the photo examples below, which include files from AutoCAD, SolidWorks, Inventor and SketchUp:
Get Help with Your 3D Printing Problems
SEE FOR YOURSELF: CAD / CAM Services has made special arrangements with 3DMTP for our blog readers and customers to try the service for 50% off of the first project.
50% off first 3d printable file
This article was last Updated on January 26, 2019