CAD Conversion for Small Jobs
CAD Conversion can be confusing because it can cover so many different topics:  Scan to CAD, Raster to Vector Conversion, 2D to 3D Conversion, CAD File Translations, and more.  But the bottom line for all of these different types of CAD Conversion is that if you're working in digital design and manufacturing environment, you're working with CAD files, and you're going to have to perform CAD Conversions.
Most often these conversions will be performed one drawing at a time because you share your own CAD files with other engineers who contribute to the design and you receive CAD files from other designers, as the design process evolves.  Engineering requires design collaboration.  And that usually requires CAD Conversion – converting the file from one type of file to another, i.e. a raster (scanned file) to a vector (CAD file), a 2D CAD file to a 3D CAD file or a CAD file that was created in one program (PDF for instance) to a CAD file that can be used in another program (AutoCAD).  Sometimes it may even be that you're using the same CAD program as your collaborators,  but a different version of it, and that may require converting to and settling on which version to use for your project.
Problems with CAD Conversion
One of the most frequent complaints that we hear regarding CAD Conversion, of nearly any kind is the loss of data or distorted data.
Often, in the manufacturing sector, this may mean that an engineer has to reconstruct a part from scratch in order to recapture the lost or distorted data in his CAD program.  Needless to say, this can be time-consuming, and especially troublesome if there will be several rounds of design adjustments before going into production.
Some CAD systems have internal translators that are supposed to generate a different file format from what was used for the design.  Sometimes these work and sometimes they don't.
Or, it may be possible to export kernel geometry from one system to another without the need for translation, and this is a good way to exchange geometry between two different CAD systems, but this won't bring in assembly structure.
 Also,  this only works for CAD to CAD conversions or translations, not for raster to vector or pdf to CAD.
Overcoming the Problems
This may be the time to think of outsourcing your CAD Conversion work in order to save time and money.  By outsourcing the CAD Conversion, the engineers can keep designing, rather than be spending time figuring out the best way to convert a file, or taking the time to rebuild a part from scratch.  Often people think of a CAD conversion service only for big jobs, and not for the conversion of one or two drawings at a time.   But, the right CAD Conversion company can become an extension of your engineering staff, working in concert to handle the conversions, even one or two drawings at a time, and keeping your engineers and design team focused on their jobs, while helping to minimize design mistakes, reduce costs, improve productivity, and shorten the overall design/manufacturing process to improve time to market.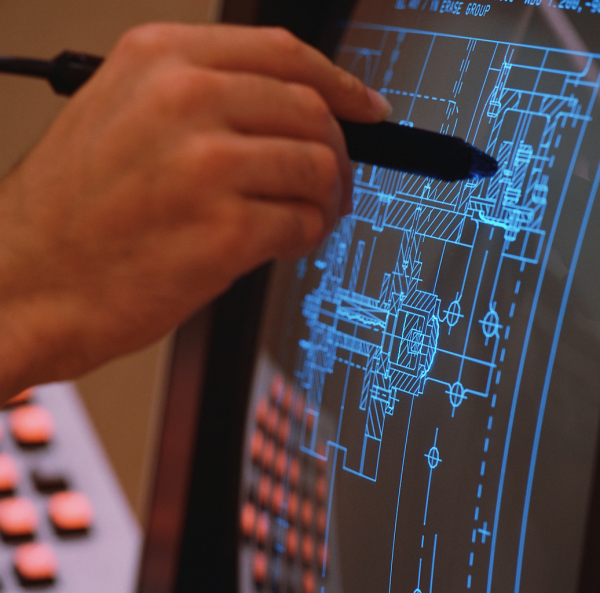 The key to success when you're outsourcing small jobs is to find one CAD Conversion firm and stick with them.   If they know that they will regularly receive small conversion jobs from you on an ongoing basis, you may be able to negotiate pricing similar to what you would receive for a single large job.  Also, by sticking with the same firm on an ongoing basis, they become familiar with the way your firm and your engineers and designers work, and your staff becomes familiar with the conversion technicians, so the working synergy becomes similar to having the conversion staff in-house, but without the expense that would entail.
So, look for a vendor that is open to working on small, frequent projects, and who has handled similar projects in the past. This will show that they have the capabilities that you need.    Make sure that they can provide the manpower and capabilities for your small projects when you need them.  You don't want your CAD conversions getting bogged down because there's a large job ahead of your small one.  Large jobs and small ones all need to be completed on time and a responsive CAD conversion company will be able to guarantee the time frame you need.
Choose the CAD conversion company with the same care you'd use if you were hiring staff for in-house.   Remember they're going to function as an extension of your design/engineering team and will need to fit into your corporate culture.  You'll be sending them your design assets and you want to rest easy knowing that they'll take care of them
Customer service and accurate work are paramount for a CAD conversion company.  The end result is heavily affected by the client-vendor working experience. Outsourcing relies a lot on contact through exchanging ideas, sending understandable feedback, and working together to make the project a success.   If you're not comfortable dealing with the people you're using for CAD conversion, it simply won't work, because you won't want to interact with them.
This article was last Updated on February 10, 2022