By converting
AutoCAD
(Computer Aided Drafting) drawings into BIM (Building Information Modelling) you bring the structures you design into a level of three-dimensional relief on the computer screen that CAD systems cannot match. In many cases, designers and engineers find it beneficial to convert preliminary CAD drawings into BIM models once plans advance.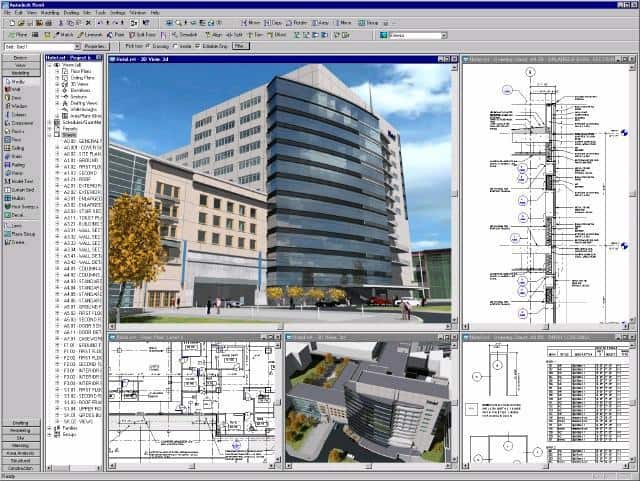 Although modern CAD software can produce 3-D models of designs, CAD software originated as a generator of 2-D plans. The capacity of the CAD system to hold comprehensive information about the structure, material conflicts and details necessary for automating construction scheduling and costing is limited. CAD systems do not automatically update designer changes throughout the design. Developing a three-dimensional model using a CAD system is much more difficult and time-consuming than it is in a BIM system. The 3-D CAD plan does not allow team members to work simultaneously on a "live" model. The finished 3-D CAD model can't really help the facility managers or owners in operating the building facilities after construction is complete.
On the other hand, the BIM system allows developers to integrate mechanical, electrical, and plumbing contributions into a live model. The BIM coordination system helps clash detectors identify points of interference among architectural, structural, mechanical, HVAC, electrical and plumbing engineering parts of the design. The BIM model contains all the information that assists professional contributors to understand the entire construction design and workflow. BIM models are regarding as lasting full recordings of the structure. In the post-construction stage, the BIM model can be useful in running the finished facility.
BIM models of smaller objects have been increasingly applied to manufacturing through 3-D printing technology, especially in making models and prototypes. In many cases, the BIM file can be directly loaded into the 3-D printer.
In most cases, the raw conversion of .cad files into .bim files is straightforward, since typical BIM software allows for importing CAD files. However, the filling out of the CAD drawing to make it into a fully functional BIM model does require considerable attention.
CAD / CAM Services has the expertise to help you with any digitization and digital graphics conversion problem. Please contact us.
This article was last Updated on December 1, 2021